I help entrepreneurs and their leadership teams solve root problems, lead more effectively, and gain Traction® in their businesses through a simple, proven operating system.
Kolbe 4-4-9-2
Culture Index: Rainmaker
StrengthsFinder: Strategic, Activator, Maximizer, Positivity, Woo
My Unique Ability®: To spread joy by being useful and generous.
What Can EOS Do For Your Business?
Getting everyone in your organization 100% on the same page with where you're going and how you plan to get there.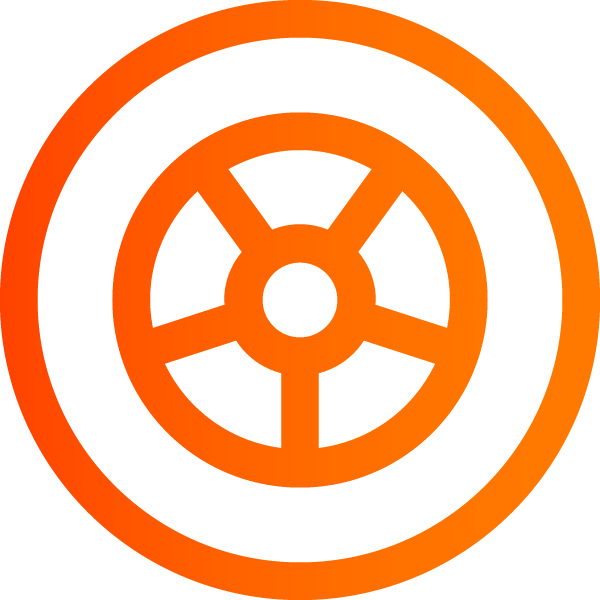 Instilling focus, discipline, and accountability throughout the company so that everyone executes on that vision—every day.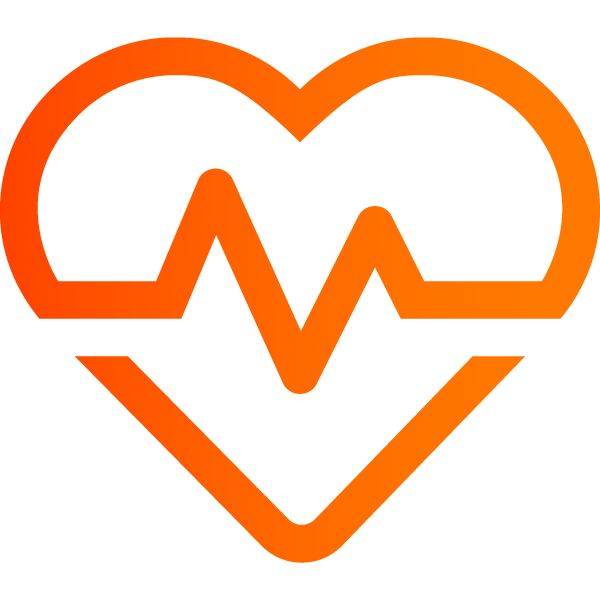 Helping your leaders become a more cohesive, functional, healthy leadership team.
EOS (The Entrepreneurial Operating System®)
Are you feeling stuck?  Has your business hit the ceiling?
You probably already know that abstract theories and complex management fads won't solve your issues. EOS is a simple, proven business operating system that can help your entrepreneurial organization clarify, simplify, and achieve its vision.
Look at your business in a whole new way – through the lens of the Six Key Components™.
The EOS Model® provides a visual illustration of the Six Key Components of any business in any industry that must be managed and strengthened to be a great business.
Book a 90 Minute Meeting With Me 
The first step in the EOS Process® is to schedule a 90 Minute Meeting. This complimentary meeting will allow you to learn more about the EOS Process to determine if it's a fit for you and your organization.
All EOS Implementers Share These Core Values:

Humbly Confident
Open, honest, real and well-practiced, ready to make a positive difference.
Grow or Die
Driven to maximize every situation and take ourselves and our clients to the next level.
Do what we say
Sometimes more, never less.

Do the right thing
Never betraying a trust and doing whatever it takes to resolve every issue so people can move forward.

Help First
Subordinating our personal interests to advance others, always giving value before expecting anything in return.
Companies using EOS Tools
Hear it directly from transformed businesses.
I, of course, have nothing but great things to say but caution that although the system and its philosophies really work, Jill is the most KICK ASS coach on all of planet earth!
Kevin Lackey
Freedom Powersports
Jill is such a positive influence on me and my company. My entire team would randomly come to me through the day and say "dude, Jill's sessions are unbelievable!" Jill means a lot to us and we really appreciate her. She really has a special talent.
Chad Gono
Regal Plastics
The meeting facilitation was outstanding, and the whole team benefited from our experience with you! We all went out to dinner after our meeting, and each commented on the great experience. We are thrilled to have selected you to lead us through the EOS process. LEGIT, GIRL! The 'extra' steps of supplying us with follow up notes, action items and resources are really time consuming for you, but most appreciated from our end.
Claudine Zachara
ThinkWhy
Focus On Your Focus

on July 29, 2021

As an EOS Implementer, a common problem I see in companies is that their ideas are not aligned with their Core Focus™ which distracts the business away from what they are good at. Entrepreneurial businesses cannot afford to deviate away from their Core Focus.

Turning an Issue Into a Solution

on July 22, 2021

Admitting that we or our businesses have "issues" doesn't make us any less effective, incapable, or less likely to be successful as an entrepreneur — it just makes us normal.

Become an Expert Simplifier

on July 19, 2021

EOS® provides the perfect framework for simplifying a business by giving everyone in the organization the same tools and a common language. Becoming your best as a leader means being an expert simplifier.
Jill's speaking sessions are energetic, Immediately useful (Actionable), and Transformative. Workshop sessions help enlighten your leadership teams and align the organization towards a common goal. Jill's Keynote sessions are known for wooing and exciting the crowd towards building momentum within their organization.
Are you planning an event for an audience of people who own and run entrepreneurial businesses? If you want to engage, inform and empower that audience, consider booking a Certified EOS Implementer. Jill Young regularly delivers entertaining and actionable content tailor-made for busy entrepreneurs in a variety of formats. Jill commits to speaking 12 times per year. If you'd like to reserve your event, book today.
April 20, 2022 - April 22, 2022
- All Day
EOS's biggest yearly event, which offers unique opportunities for leadership teams and decision makers from small to medium-sized entrepreneurial EOS-run companies to further master EOS Tools and the EOS Process®.
Sign up >>
1
2
>
How Strong is Your Organization?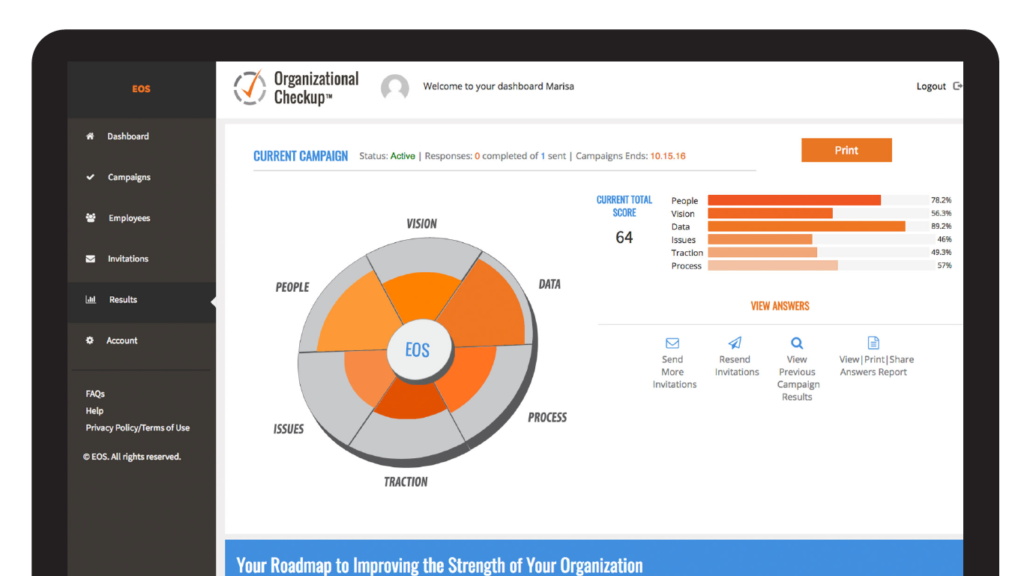 Measure the progress of your company with our Organizational Checkup®.
Strengthen the Six Key Components™ of your business.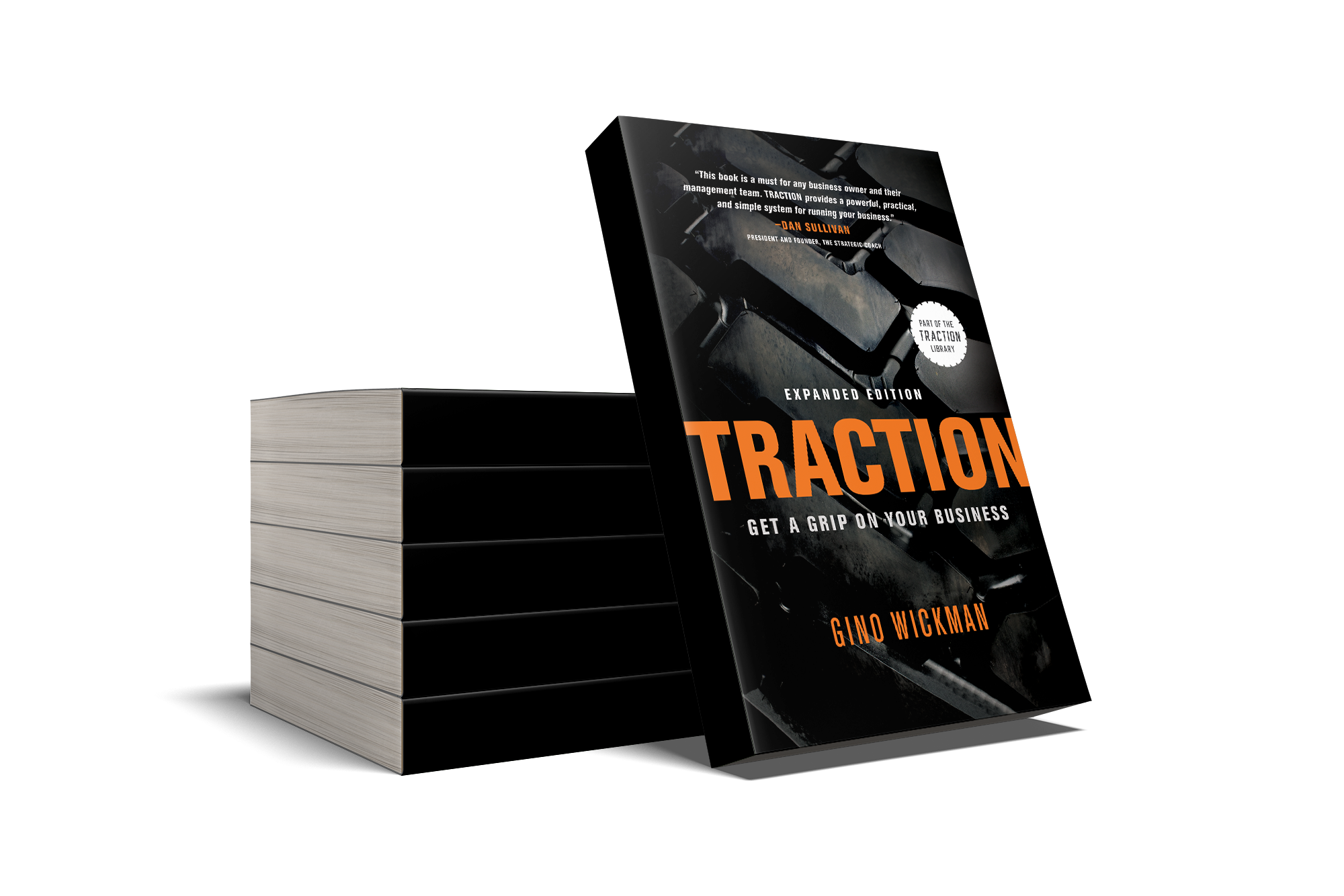 Inside Traction, you'll learn the secrets of strengthening the Six Key Components of your business.
Get Your Business Laser-Focused Today.
Request a free 90 Minute Meeting with me to learn how your business can benefit from EOS.