I help entrepreneurs and their leadership teams solve root problems, lead more effectively, and gain Traction® in their businesses through a simple, proven operating system.
What Can EOS Do For Your Business?
Getting everyone in your organization 100% on the same page with where you're going and how you plan to get there.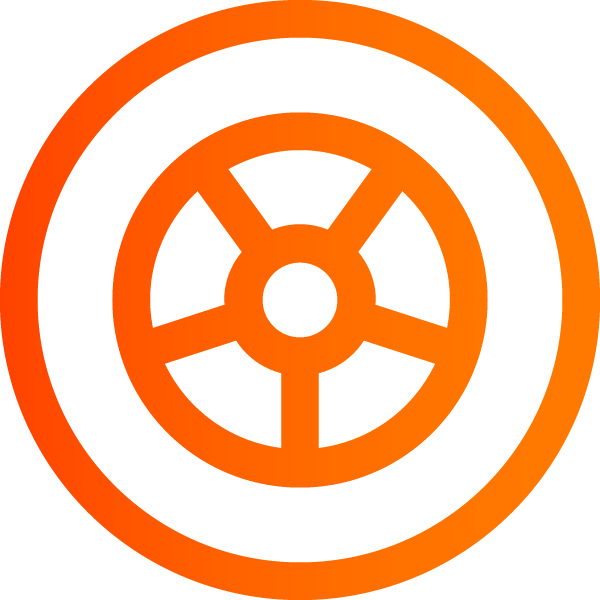 Instilling focus, discipline, and accountability throughout the company so that everyone executes on that vision—every day.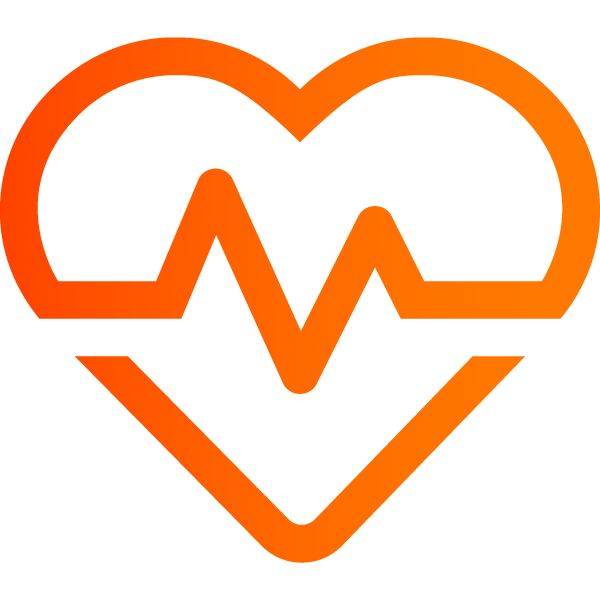 Helping your leaders become a more cohesive, functional, healthy leadership team.
EOS (The Entrepreneurial Operating System®)
Are you feeling stuck?  Has your business hit the ceiling? 
EOS is a simple, proven business operating system that can help your entrepreneurial organization clarify, simplify, and achieve its vision.
Look at your business in a whole new way – through the lens of the Six Key Components™.
The EOS Model® provides a visual illustration of the Six Key Components of any business in any industry that must be managed and strengthened to be a great business.
Want to learn more?
Implementing EOS is a journey to strengthen the Six Key Components of your business. The first step in that journey is to schedule a 90 Minute Meeting. To schedule that meeting click the button below.
All EOS Implementers Share These Core Values:

Humbly Confident
Open, honest, real and well-practiced, ready to make a positive difference.
Grow or Die
Driven to maximize every situation and take ourselves and our clients to the next level.
Do what we say
Sometimes more, never less.

Do the right thing
Never betraying a trust and doing whatever it takes to resolve every issue so people can move forward.

Help First
Subordinating our personal interests to advance others, always giving value before expecting anything in return.
Companies using EOS Tools
Hear it directly from transformed businesses.
In tough times this, we need Jonathan more than ever. Not necessarily for EOS but for business advice and as a trusted advisor. We're are making major decisions with lots of emotion and blind spots; having Jonathan to IDS those decisions is crucial. He knows our business, he sees what's happening in markets in which we don't have visibility, and he's the voice of reason. We'd be nuts not to take advantage of that expertise.
John Gave
Managing Partner at The Metiss Group
Jonathan helped us implement the Entrepreneurial Operating System (EOS) as we grew our homes business to more than $20M in assets. Jonathan has worked with thousands of companies and brings a wealth of practical experience to every conversation that is shared and relevant to every business. He is insightful, forward looking and exceptionally pragmatic.
If it is your intention to grow your business, give Jonathan a call!
Kurt Brugardt
Chief Operating Officer at Central Shore Holdings
I was tasked with finding the right EOS implementor for our organization, and we could not have found a better person for the job than Jonathan. He has a great deal of experience and a vast number of tools at his disposal to help guide us. His insightful questioning and entrepreneurial creativity help tease out our issues and put us in the right mindset to solve them.
Dominick Bizzarro
Chief of Innovation, MVP Health Care
When EOS is Not the Right Set of Tools

on August 11, 2021

"I suppose it is tempting, if the only tool you have is a hammer, to treat everything as if it were a nail." Abraham Maslow   The EOS Toolbox™ is like a Swiss Army knifeⓇ, a multi-tool for your business. In three words: Real. Simple. Results. This sounds amazing, right? But there's a […]

Top 10 Reasons Why You Should Hire a Professional EOS® Implementer

on August 11, 2021

I had a conversation with a seasoned emerging growth entrepreneur and EOS prospect on Friday about implementing the Entrepreneurial Operating System for his growing company. We had a very frank conversation and he asked me point-blank, "Why should I hire you to implement EOS, when I can self […]

A Simple Way to Find Your Integrator that Works Every Time

on August 11, 2021

When working on a puzzle, most people piece the border together first. It's a proven strategy for success.  By creating the outline of what you want, your boundaries are clear and you can begin filling in the pieces. We like to use the same strategy when searching for the right person to fill an […]
April 20, 2022 - April 22, 2022
- All Day
EOS's biggest yearly event, which offers unique opportunities for leadership teams and decision makers from small to medium-sized entrepreneurial EOS-run companies to further master EOS Tools and the EOS Process®.
Learn More >>
September 29, 2022 - September 30, 2022
- All Day
EOS's biggest yearly event is now in London for the first time!
Learn More >>
How Strong is Your Organization?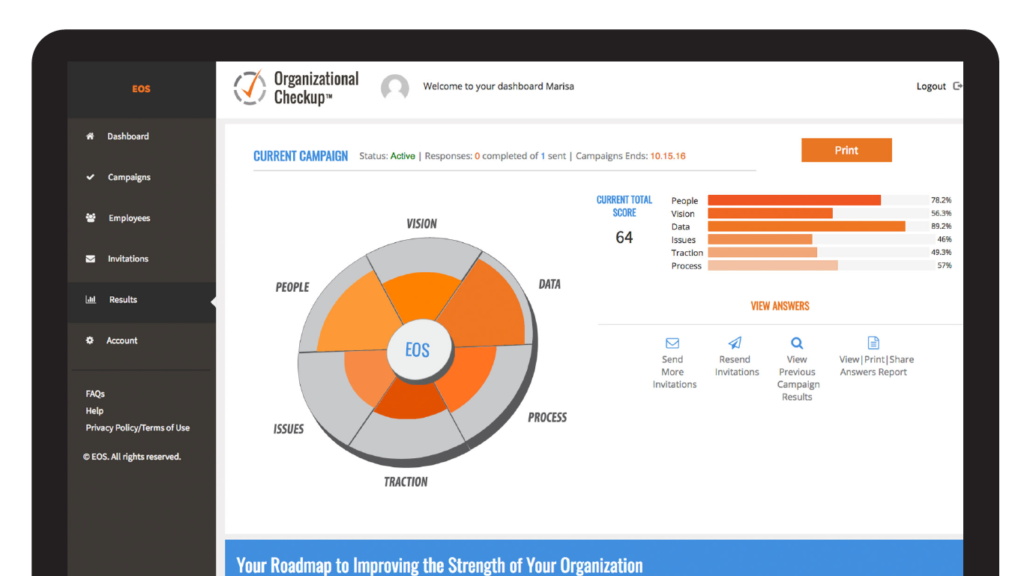 Measure the strength of your company with our Organizational Checkup®.
Strengthen the Six Key Components™ of your business.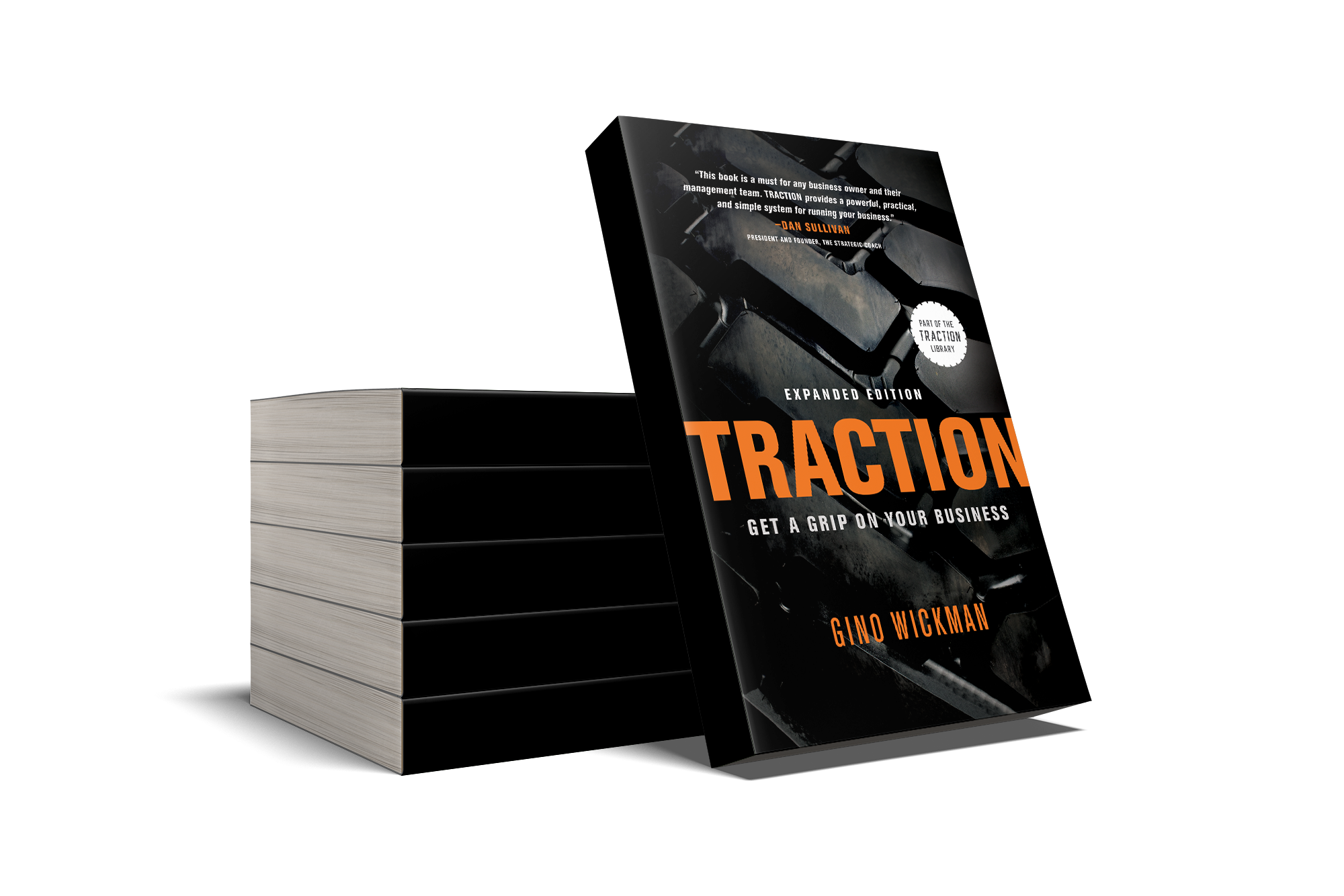 Inside Traction, you'll learn the secrets of strengthening the Six Key Components™ of your business.
Get Your Business Laser-Focused Today.
Request a meeting with me to learn how your business can benefit from EOS.