Get Everything You Want From Your Business
Learn how from successful entrepreneur & Expert EOS® Implementer Nate Wolfson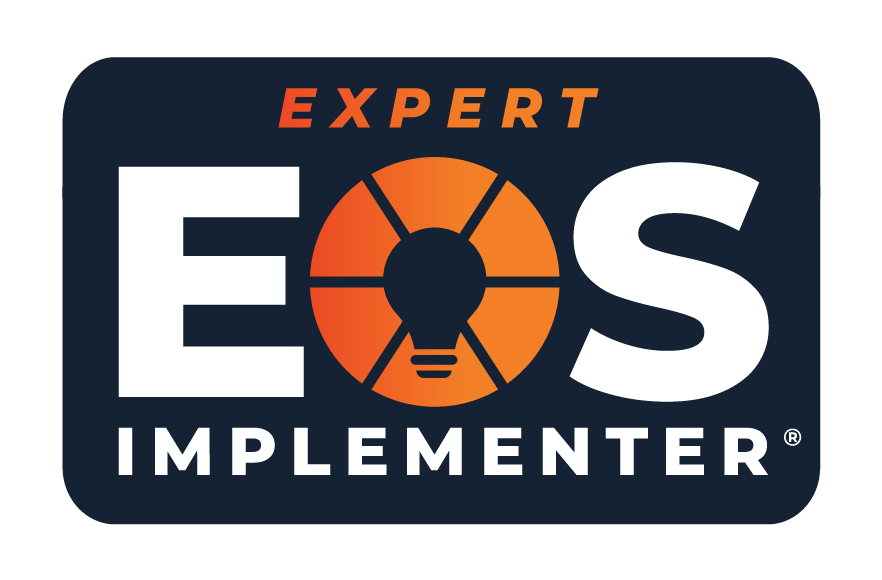 Expert EOS Implementer
Proven Entrepreneur with Multiple Exits
Community Builder for EOS Worldwide
Keynote Speaker
Proud Father of Three
What Can EOS Do For Your Business?
Getting everyone in your organization 100% on the same page with where you're going and how you plan to get there.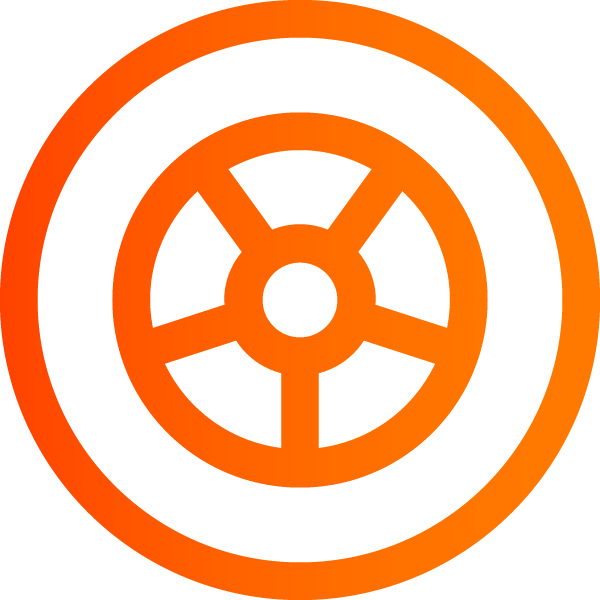 Instilling focus, discipline, and accountability throughout the company so that everyone executes on that vision—every day.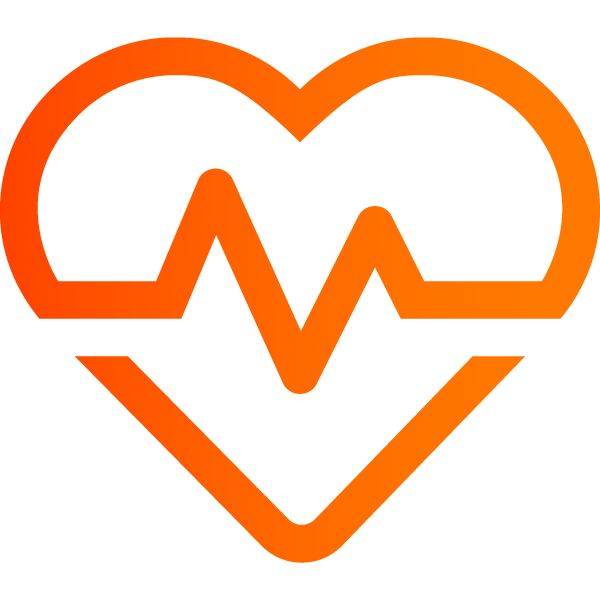 Helping your leaders become a more cohesive, functional, healthy leadership team.
EOS (The Entrepreneurial Operating System®)
Are you feeling stuck?  Has your business hit the ceiling? 
EOS is a simple, proven business operating system that can help your entrepreneurial organization clarify, simplify, and achieve its vision.
Look at your business in a whole new way – through the lens of the Six Key Components™.
The EOS Model® provides a visual illustration of the Six Key Components of any business in any industry that must be managed and strengthened to be a great business.
Want to learn more?
Implementing EOS is a journey to strengthen the Six Key Components of your business. The first step in that journey is to schedule a 90 Minute Meeting. To schedule that meeting click the button below.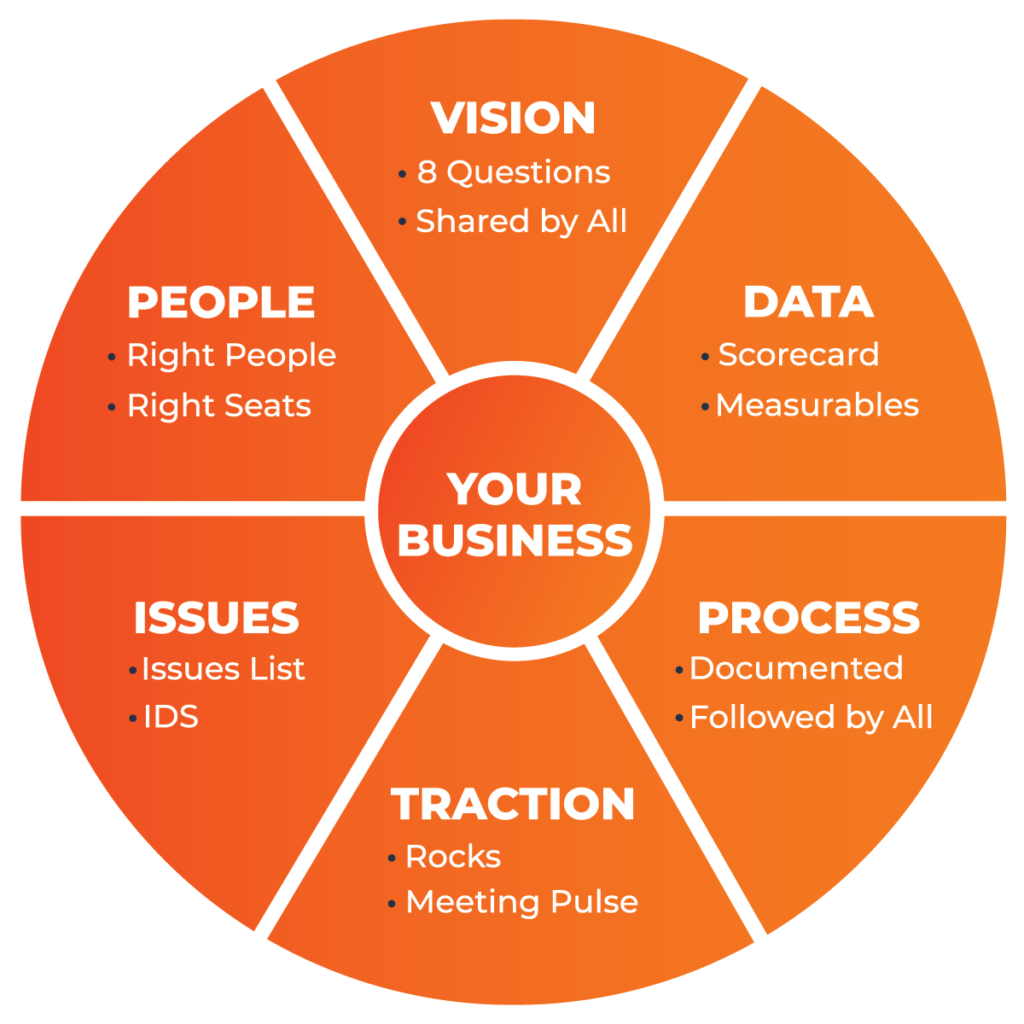 All EOS Implementers Share These Core Values:

Humbly Confident
Open, honest, real and well-practiced, ready to make a positive difference.
Grow or Die
Driven to maximize every situation and take ourselves and our clients to the next level.
Do what we say
Sometimes more, never less.

Do the right thing
Never betraying a trust and doing whatever it takes to resolve every issue so people can move forward.

Help First
Subordinating our personal interests to advance others, always giving value before expecting anything in return.
Companies using EOS Tools
Hear it directly from transformed businesses.
When we took over Namco Pools in 2018, the once proud 17 location pool supply chain was in rough shape. Morale was low, turnover was high, customer satisfaction was inconsistent, and the company rarely hit its goals. Implementing EOS with Nate has been transformative: we now have a strong leadership team, our entire team shares our vision, we have strong accountability, & we're consistently delivering great results. EOS will be a critical asset as we build Namco into a market leader nationwide.
Dale Matheny
Integrator, Namco Pools
We hired Nate Wolfson to help our company implement EOS in 2017, and it's been a match made in heaven. Nate is not only an Expert EOS Implementer, he is a completely engaged member of our team who brings a wealth of experience from building and running two successful past businesses. EOS has helped our company grow faster, improve accountability, and consistently hit our financial goals, and we're having more fun working together than ever before. I give Nate & EOS my highest recommendation.
Jonathan Crandall
President, JC Grounds
As a manager and team leader for many years in many well -stablished companies, I've had the opportunity to experience many coaching and business development programs. EOS has been by far the most impactful. The tools are simple, but they really work, and the progress our team has made has been extraordinary. Thank you, Nate for being a kick ass coach. Your ability to keep us focused and moving forward is truly impressive.
Becky Venuti
Integrator, Suzanne & Company
A Handful of Client Logos
Clear Signs Guiding Your Destination

on June 17, 2022

On a recent trip to summit Grays Peak in Colorado, I learned a valuable lesson about clarity. It served as a reminder of the importance of clear signs guiding your destination, whether hiking or in business.

When the Wrong People Stay, the Right People Leave

on June 16, 2022

My heart broke for a family business recently. I tell their story hoping that it will inspire you to make tough decisions about family members in your business. This family learned the hard way that when the wrong people stay, the right people leave.

Productivity Hack: Compartmentalize™ to Align Team Energy

on June 10, 2022

Does this situation sound familiar? The Leader or Visionary peppers the team with idea after idea. The team attempts to tackle all "urgent" ideas while the Visionary keeps adding to their list. Everyone ends up frazzled and frustrated. Is there a better way? Use this productivity hack: […]
If you're looking for a world-class EOS speaker for your next engagement, look no further. Engaging and inspiring speaker Nate Wolfson delivers expert, actionable teaching for CEO's and leaders of entrepreneurial companies. A consistently highly rated speaker across dozens of events, Wolfson provides simple concepts, practical tools, and inspiration to take action that combine to deliver tremendous take home value for event attendees.
Packed with Nate's insider tips, Nate's 90 minute keynote talks and half day workshops teach attendees to see their businesses in a whole new light. Nate reveals how to achieve better results through strengthening the Six Key Components of their businesses to create alignment and synchronize all the pieces to produce the results they want.
PERFECT FOR:
Industry Conferences
Peer Groups
Learning Sessions
Any Business Event for Entrepreneurs
Tailored to your needs, sessions run from one (1) to four (4) hours.
There are no current upcoming events. Please check back regularly and follow us on social for the latest news and events!
How Strong is Your Organization?
164 GRANT STREET

Lexington

Massachusetts

02420-3427

United States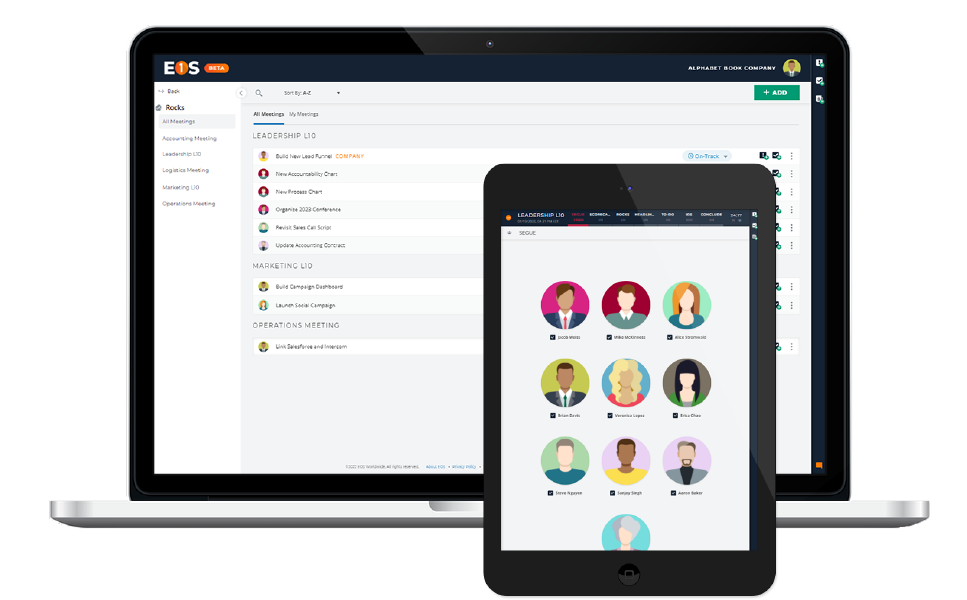 Introducing EOS ONE™ Software
The
#1 Tool

for EOS Execution
Test drive EOS One now during our free open beta period, and easily execute EOS Tools throughout your organization. 
See if We're the Right Fit
Request a free 90 minute meeting teaching session on EOS with Nate to see if we're the right fit.