Helping organizations clarify, simplify and achieve their vision
What Can EOS Do For Your Business?
Getting everyone in your organization 100% on the same page with where you're going and how you plan to get there.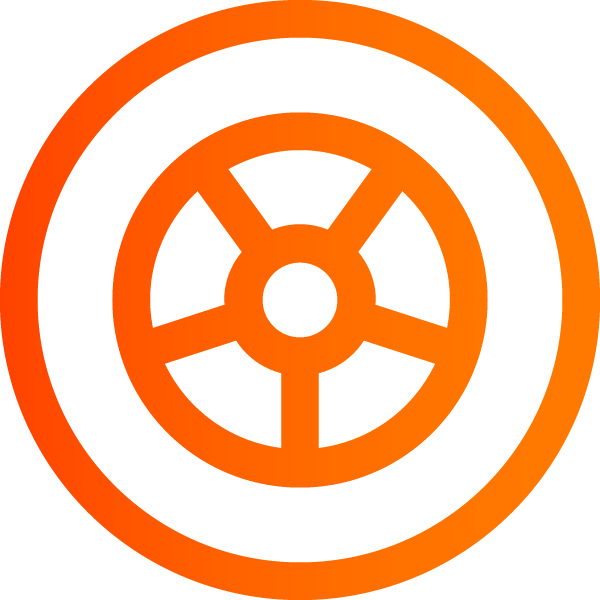 Instilling focus, discipline, and accountability throughout the company so that everyone executes on that vision—every day.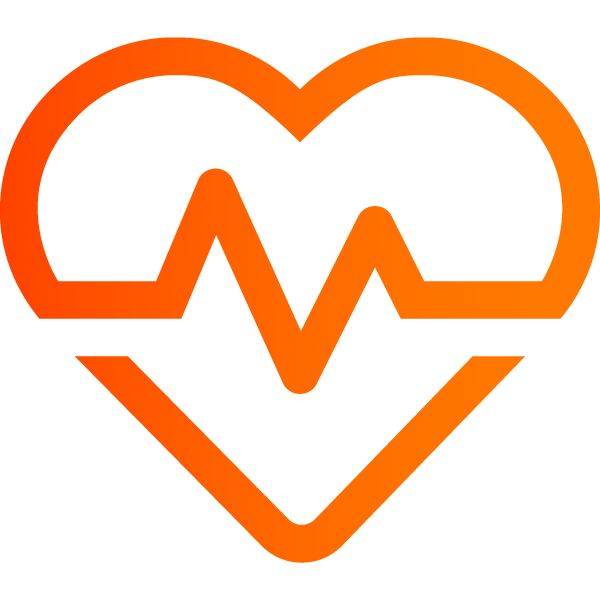 Helping your leaders become a more cohesive, functional, healthy leadership team.
EOS (The Entrepreneurial Operating System®)
Are you feeling stuck?  Has your business hit the ceiling?
You probably already know that abstract theories and complex management fads won't solve your issues. EOS is a simple, proven business operating system that can help your entrepreneurial organization clarify, simplify, and achieve its vision.
Look at your business in a whole new way – through the lens of the Six Key Components™.
The EOS Model® provides a visual illustration of the Six Key Components of any business in any industry that must be managed and strengthened to be a great business.
Book a 90 Minute Meeting With Me 
The first step in the EOS Process® is to schedule a 90 Minute Meeting. This complimentary meeting will allow you to learn more about the EOS Process to determine if it's a fit for you and your organization.
All EOS Implementers Share These Core Values:

Humbly Confident
Open, honest, real and well-practiced, ready to make a positive difference.
Grow or Die
Driven to maximize every situation and take ourselves and our clients to the next level.
Do what we say
Sometimes more, never less.

Do the right thing
Never betraying a trust and doing whatever it takes to resolve every issue so people can move forward.

Help First
Subordinating our personal interests to advance others, always giving value before expecting anything in return.
Companies using EOS Tools
Hear it directly from transformed businesses.
EOS create the framework. It helps the entire team follow to excutive the vision weekly.
Mr Thi Nguyen
Chairman Viet An Group JSC
We are the cohesive team. We trust and run the business smoothly.
Mrs Duong Vu
COO Swan Analytical Vietnam Ltd.
My team have a same direction with a great 2 pages V/TO. We move forward faster than before.
Mr Tung Phan
CEO Tung Tung Technology JSC.
My Clients running on EOS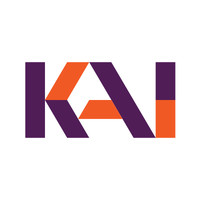 Cách làm tăng tính chủ động và trách nhiệm của nhân viên

on July 26, 2021

Một khách hàng mà tôi gặp đã rất trăn trở về vấn đề này, ông luôn cảm thấy nhân viên của mình không chủ động trong công việc và thường đùng đẩy trách nhiệm khi có vấn đề xảy ra. Điều này làm cho ông rất đau đầu, rốt cuộc […]

Bài toán thực thi trong doanh nghiệp

on July 23, 2021

Những doanh nhân mà tôi có dịp gặp gỡ, họ đều có chung một mơ ước là xây dựng doanh nghiệp trường tồn hoặc tạo dựng doanh nghiệp với tầm nhìn vĩ đại. Một số doanh nhân khác thì ấp ủ giấc mơ công nghệ 4.0 vươn ra thế giới, […]
We build the EOS community in Vietnam, We connect, learn and strengthen EOS to all entrepreneurs across Vietnam and Asia.
August 5, 2021
- All Day

 Chuyên gia chia sẻ về Hệ điều hành doanh nghiệp EOS Worldwide, Hoa Kỳ – Là mô hình vận hành doanh nghiệp tiên tiến được áp dụng tại hơn 100,000 doanh nghiệp trên toàn thế giới, giúp doanh nghiệp đạt được 3 điều: Tầm nhìn – Lực đẩy – Tổ chức khỏe mạnh.

 Giới thiệu và download bộ 5 công cụ vận hành doanh nghiệp EOS

 Chia sẻ kinh nghiệm quản lý, vận hành doanh nghiệp, tháo gỡ những khó khăn thách thức trong quá trình vận hành cùng khách mời của chương trình.
Sign up >>
April 20, 2022 - April 22, 2022
- All Day
EOS's biggest yearly event, which offers unique opportunities for leadership teams and decision makers from small to medium-sized entrepreneurial EOS-run companies to further master EOS Tools and the EOS Process®.
Sign up >>
September 29, 2022 - September 30, 2022
- All Day
EOS's biggest yearly event is now in London for the first time!
Sign up >>
How Strong is Your Organization?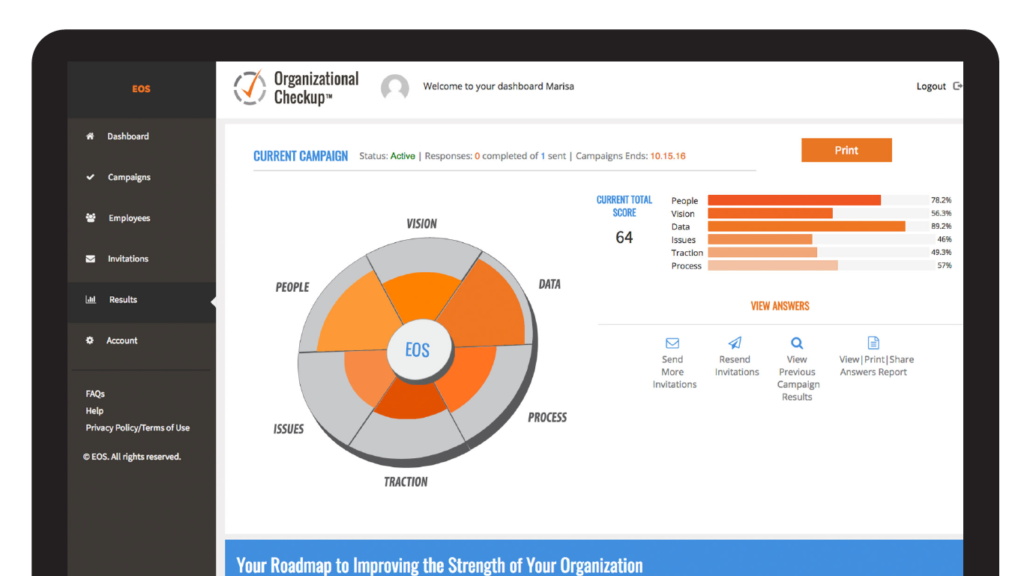 Measure the strength of your company with our Organizational Checkup®.
Strengthen the Six Key Components of your business.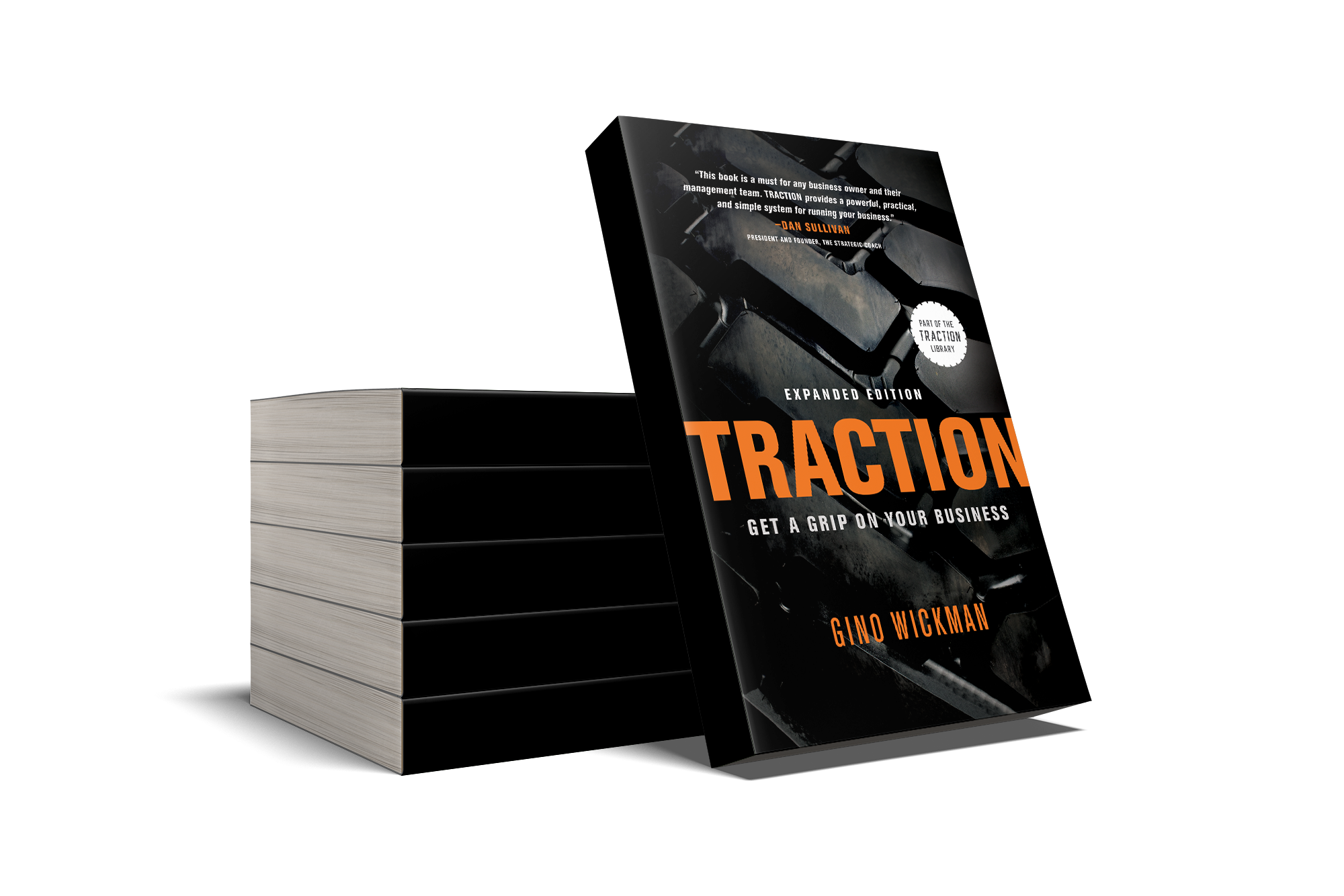 Inside Traction, you'll learn the secrets of strengthening the Six Key Components™ of your business.
GET YOUR BUSINESS LASER-FOCUSED TODAY
Request a free 90 Minute Meeting with me to learn how your business can benefit from EOS.