I'd like TO GIFT YOU a free copy of Traction
Traction by Gino Wickman is the book that started it all, helping entrepreneurs from all over the world eliminate their business-related frustrations. I want you to have a copy so you can see for yourself how you can start getting everything you want — and deserve — out of your business.
Over a million copies of Traction have already been sold and more than 170,000 companies around the world are using EOS Tools. Order the book for free, with my compliments, and find out why so many entrepreneurs like you are able to have a business and a life they really love.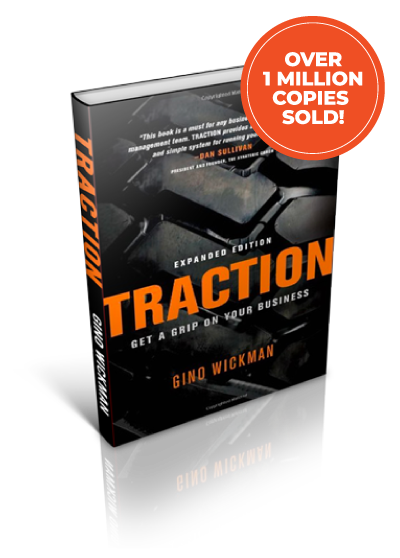 Having coached and trained over 13,000 entrepreneurs, I know the challenges they face. This book is a must for any business owner and their management team. Traction provides a powerful, practical, and simple system for running your business.