I help entrepreneurs and their leadership teams solve root problems, lead more effectively, and gain Traction® in their businesses through a simple, proven operating system.
What Can EOS Do For Your Business?
Getting everyone in your organization 100% on the same page with where you're going and how you plan to get there.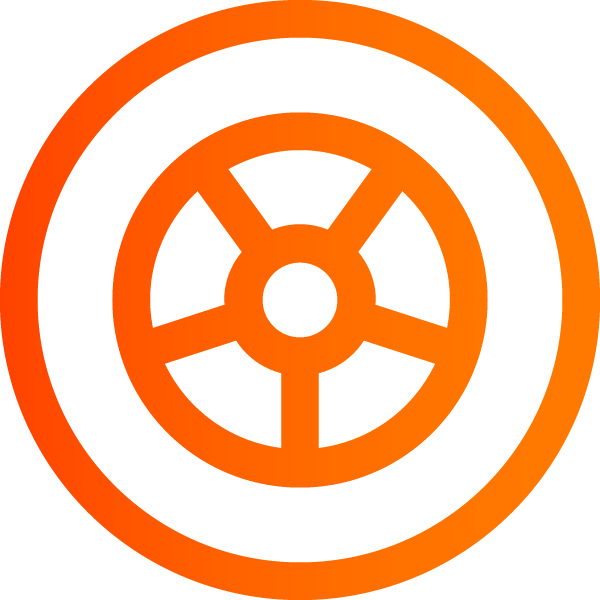 Instilling focus, discipline, and accountability throughout the company so that everyone executes on that vision—every day.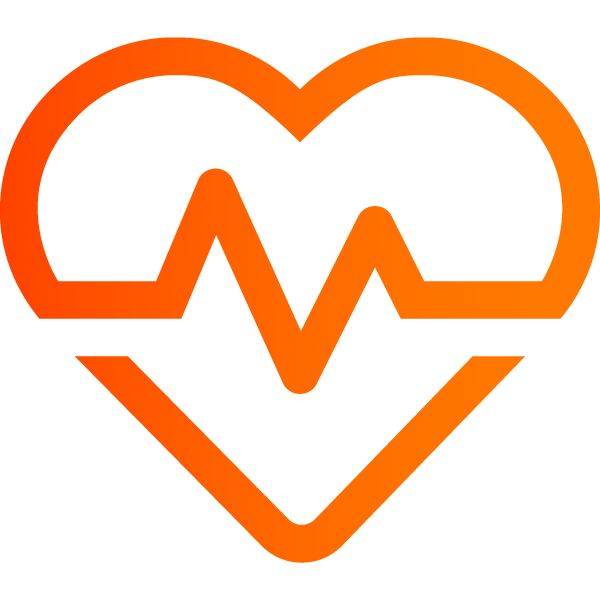 Helping your leaders become a more cohesive, functional, healthy leadership team.
EOS (The Entrepreneurial Operating System®)
Are you feeling stuck?  Has your business hit the ceiling? 
EOS is a simple, proven business operating system that can help your entrepreneurial organization clarify, simplify, and achieve its vision.
Look at your business in a whole new way – through the lens of the Six Key Components™.
The EOS Model® provides a visual illustration of the Six Key Components of any business in any industry that must be managed and strengthened to be a great business.
Want to learn more?
Implementing EOS is a journey to strengthen the Six Key Components of your business. The first step in that journey is to schedule a 90 Minute Meeting. To schedule that meeting click the button below.
All EOS Implementers Share These Core Values:

Humbly Confident
Open, honest, real and well-practiced, ready to make a positive difference.
Grow or Die
Driven to maximize every situation and take ourselves and our clients to the next level.
Do what we say
Sometimes more, never less.

Do the right thing
Never betraying a trust and doing whatever it takes to resolve every issue so people can move forward.

Help First
Subordinating our personal interests to advance others, always giving value before expecting anything in return.
Companies using EOS Tools
Hear it directly from transformed businesses.
Sue provided a "change your life experience." I have learned how to get more out of myself as well as other people. I highly recommend Sue for Chief Executives and management team members. It's a great way to unite and maximize team performance.
John P. Palen
Allied Executives
We are in our second year of EOS and the two biggest benefits of the system have been nailing down our go-to-market message and the way we manage/monitor our business. Having a Certified Implementer like Sue was key to our success. Last year we grew 51% and are on track this year to grow 32%; we attribute much of this success to EOS. Thanks to EOS, we all share the vision of what we stand for, where we are going, and how we are going to get there. It's incredible.
Laura Kelly
Keyot
One of the biggest benefits of EOS has been the focus and discipline it's brought to our company. EOS supplies a specific structure which encourages creativity and collaboration. We've found that because we already have the mechanics, we can now be more innovative and creative.
Melanie Shirley
eyebobs
My Clients Running on EOS
10 Tips To Thrive In Tough Times

on April 6, 2020

*To help our readers navigate their businesses and organizations during the COVID-19 pandemic, we are re-posting this relevant blog post from Sue Hawkes, previously published on the YESS! blog. Self-preservation in turbulent times is sometimes a lot to ask. What can you do to manage your mindset as […]

Help Them See What You're Saying

on February 7, 2020

Vision. I went to the eye doctor and for the first time, I couldn't read anything below the top line. Really?!! And how many other reminders do I need that I'm aging? It occurred to me while I was ruminating in my newly identified, near-sighted blur, that this is what it's like for our people […]

When Your Employee Isn't A Fit

on January 23, 2020

As a Minnesota resident, I often find myself dreaming of warm climates this time of year.  The temperature hovers around freezing and I can picture the arid deserts of Arizona or the lush rainforests of Hawaii. Both climates offer respite from the Minnesota winter, but they are decidedly […]
April 20, 2022 - April 22, 2022
- All Day
EOS's biggest yearly event, which offers unique opportunities for leadership teams and decision makers from small to medium-sized entrepreneurial EOS-run companies to further master EOS Tools and the EOS Process®.
Learn More >>
September 29, 2022 - September 30, 2022
- All Day
EOS's biggest yearly event is now in London for the first time!
Learn More >>
How Strong is Your Organization?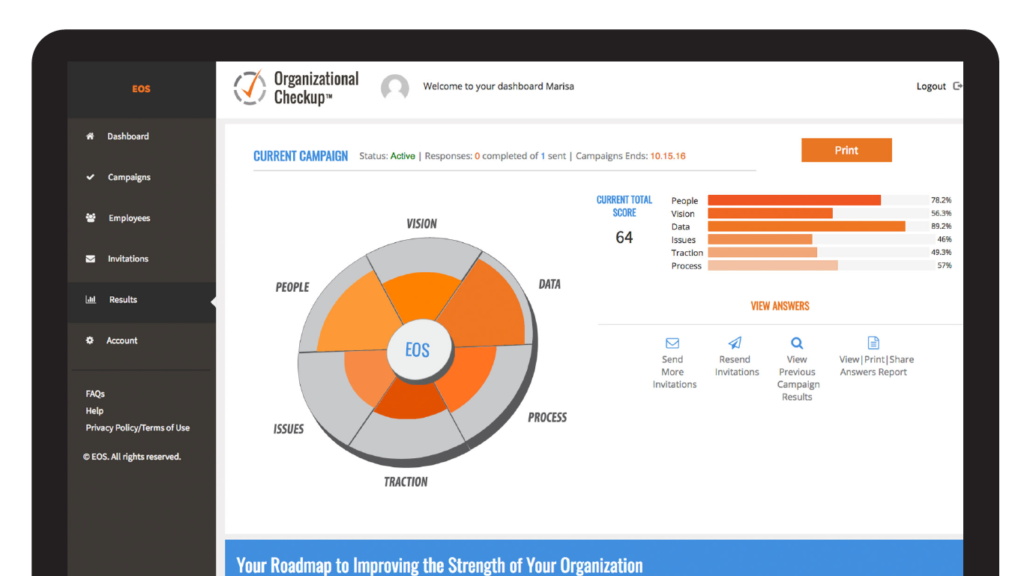 Measure the strength of your company with our Organizational Checkup®.
Strengthen the Six Key Components of your business.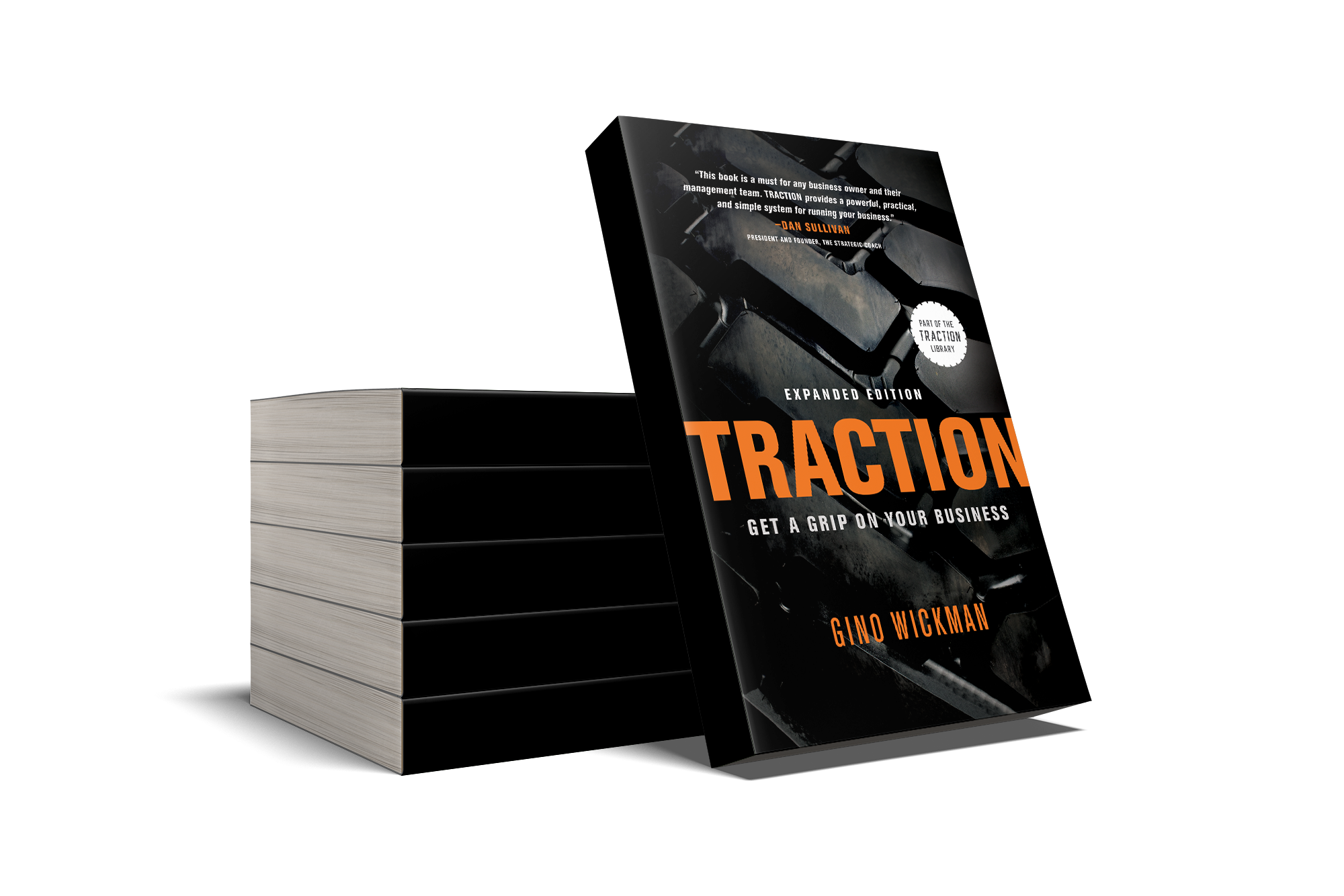 Inside Traction, you'll learn the secrets of strengthening the Six Key Components™ of your business.
Get Your Business Laser-Focused Today.
Request a free 90 Minute Meeting with me to learn how your business can benefit from EOS.