I help transformative entrepreneurs get everything they want from their business by helping their leadership team stay at the forefront of their industry with strong culture and strategy.
What Can EOS Do For Your Business?
Getting everyone in your organization 100% on the same page with where you're going and how you plan to get there.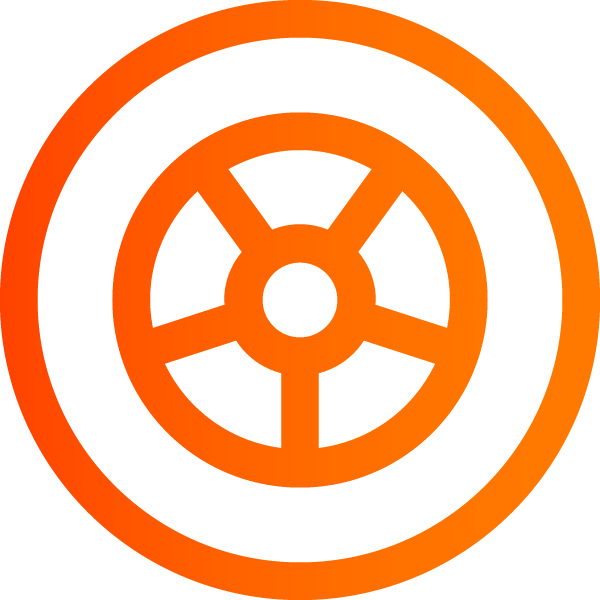 Instilling focus, discipline, and accountability throughout the company so that everyone executes on that vision—every day.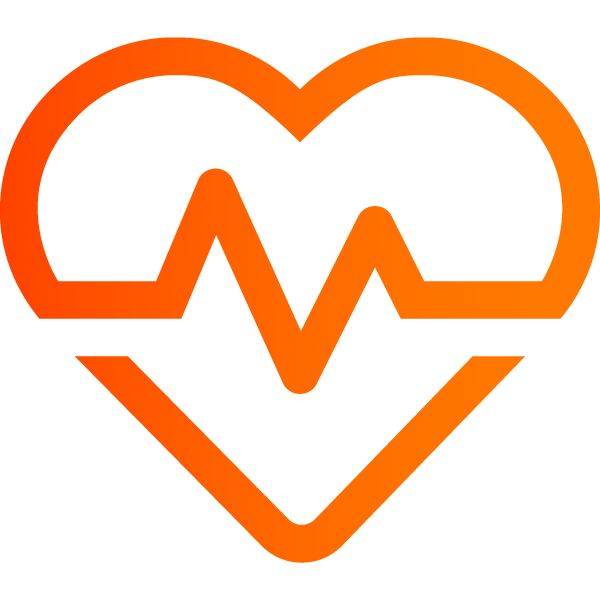 Helping your leaders become a more cohesive, functional, healthy leadership team.
EOS (The Entrepreneurial Operating System®)
Are you feeling stuck?  Has your business hit the ceiling? 
EOS is a simple, proven business operating system that can help your entrepreneurial organization clarify, simplify, and achieve its vision.
Look at your business in a whole new way – through the lens of the Six Key Components™.
The EOS Model® provides a visual illustration of the Six Key Components of any business in any industry that must be managed and strengthened to be a great business.
Want to learn more?
Implementing EOS is a journey to strengthen the Six Key Components of your business. The first step in that journey is to schedule a 90 Minute Meeting. To schedule that meeting click the button below.
All EOS Implementers Share These Core Values:

Humbly Confident
Open, honest, real and well-practiced, ready to make a positive difference.
Grow or Die
Driven to maximize every situation and take ourselves and our clients to the next level.
Do what we say
Sometimes more, never less.

Do the right thing
Never betraying a trust and doing whatever it takes to resolve every issue so people can move forward.

Help First
Subordinating our personal interests to advance others, always giving value before expecting anything in return.
Companies using EOS Tools
What My Clients Are Saying
Hear it directly from transformed businesses.
EOS was the best thing that almost never happened to our company. Even after posting double-digit growth figures over 10 quarters, we were still hitting the ceiling. I would challenge anyone to find a better business coach than Ben. EOS galvanized our leadership team by creating a simplistic vision, roadmap, and expectations for each team member instantly improving team engagement.
Chuck Hammel, IV
VP, Supply Chain Solutions, Pitt Ohio
We engaged Ben Goetz in 2019 following tremendous turnover & flatlining growth. Implementing EOS has led to: 100% growth during a pandemic, launching in 4 new countries, creating a culture of transparency & accountability. Our passion is to make disciples worldwide. (1680 decisions for Christ in 2018 to 4,300+ in 2020) Our relationship with Ben is helping us to have greater eternal consequences.
Tim Curington
Operations Director, CLI Prison Alliance
After working with Ben, we have a clear, defined vision for where we're going as a company. The entire organization is now rowing in the same direction. Our quarterly planning & setting Rocks has made the biggest impact. It is amazing to see people working together to complete their Rocks and hit their measurables. EOS now enables us to hold the entire organization accountable.
Pat McKee
President, McKee Homes
Congratulations to Our Newest Boot Camp Graduates! August 2021

on September 16, 2021

Having successfully completed our August 2021 Detroit, Michigan Boot Camp, our graduates have earned the Professional EOS Implementer® designation.

Let Your Right Hand Know What The Left Is Doing

on September 10, 2021

Experience the power of weekly meetings with your executive team to increase communication across all functions of the company.

You Really CAN Pivot Your Core Focus™

on September 3, 2021

If your company keeps losing money with the same business plan, what do you do? Established businesses with an identified Core Focus™ may have choice words for what I'm about to say: Yes, you really CAN pivot your Core Focus when you need to... regardless of how long you've had it.
April 20, 2022 - April 22, 2022
- All Day
EOS's biggest yearly event, which offers unique opportunities for leadership teams and decision makers from small to medium-sized entrepreneurial EOS-run companies to further master EOS Tools and the EOS Process®.
Learn More >>
September 29, 2022 - September 30, 2022
- All Day
EOS's biggest yearly event is now in London for the first time!
Learn More >>
How Strong is Your Organization?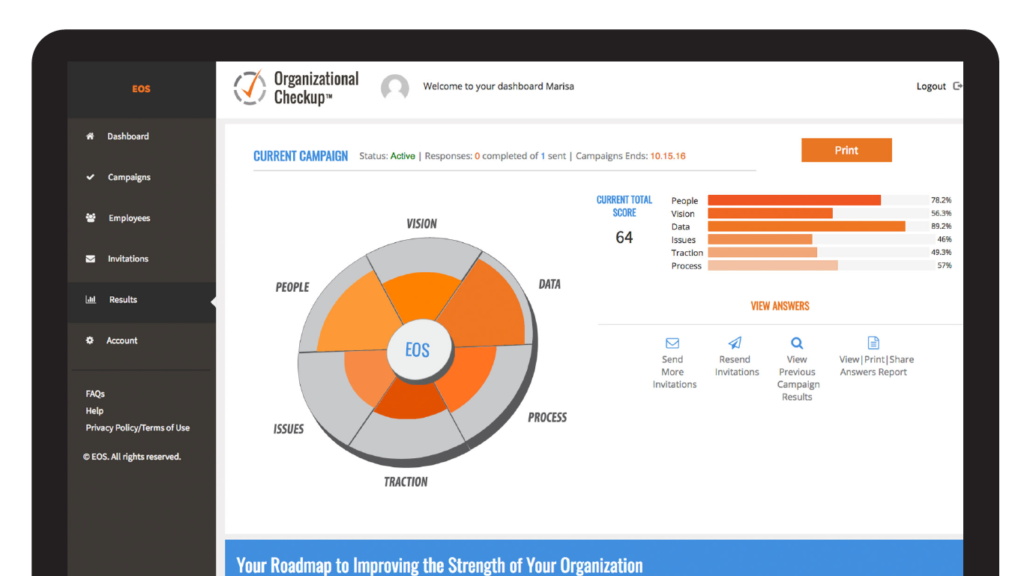 Measure the strength of your company with our Organizational Checkup®.
Strengthen the Six Key Components™ of your business.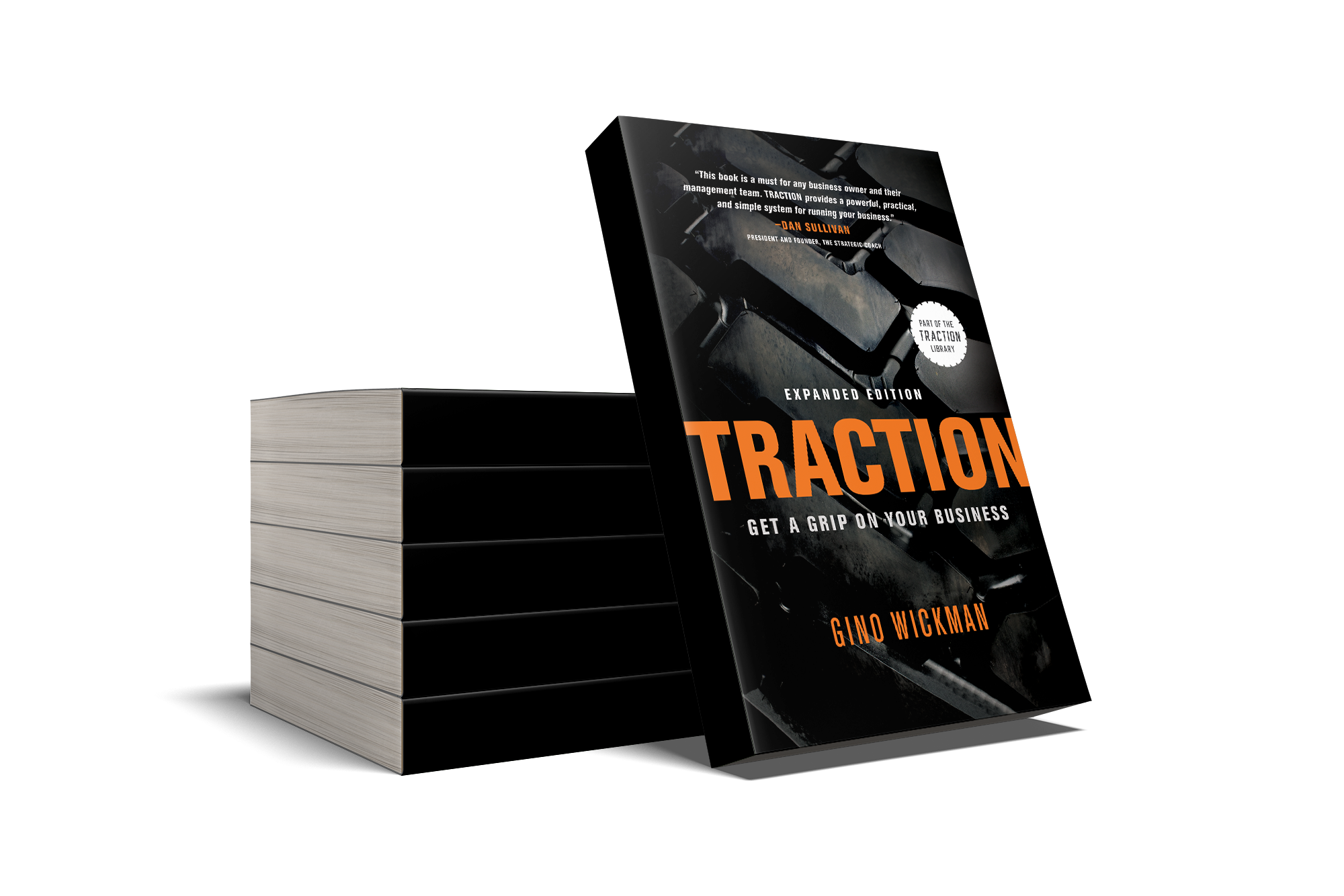 Inside Traction, you'll learn the secrets of strengthening the Six Key Components™ of your business.
Get Your Business Laser-Focused Today.
Request a free 90 Minute Meeting with me to learn how your business can benefit from EOS.