I guide business owners to regain joy and freedom while growing their businesses.
What Can EOS Do For Your Business?
Getting everyone in your organization 100% on the same page with where you're going and how you plan to get there.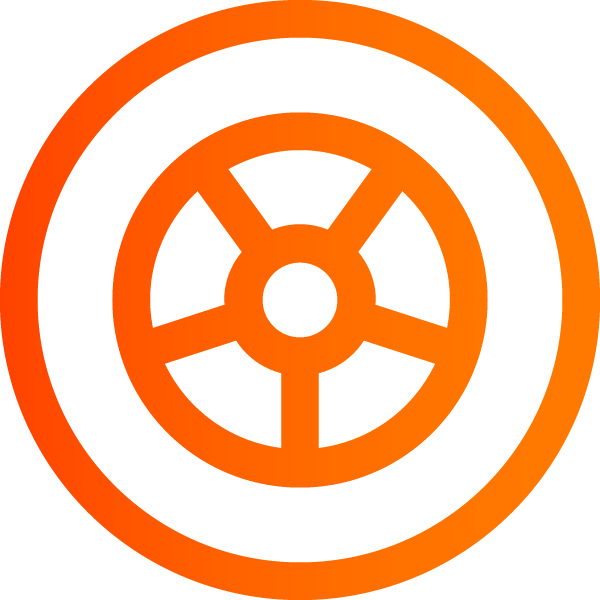 Instilling focus, discipline, and accountability throughout the company so that everyone executes on that vision—every day.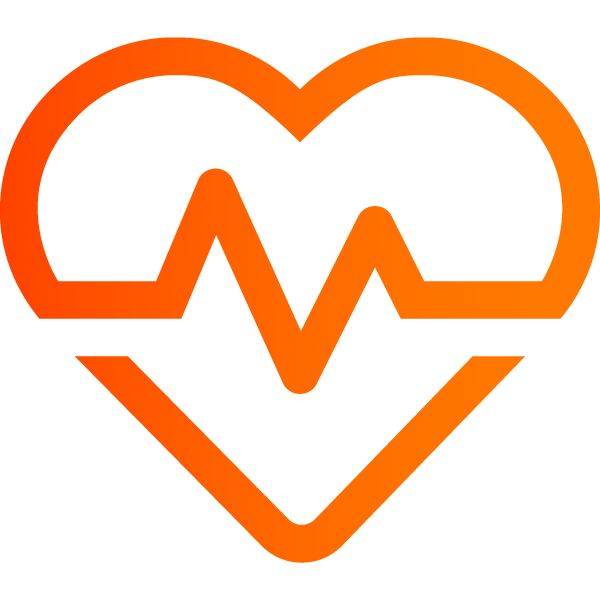 Helping your leaders become a more cohesive, functional, healthy leadership team.
EOS (The Entrepreneurial Operating System®)
Are you feeling stuck?  Has your business hit the ceiling? 
EOS is a simple, proven business operating system that can help your entrepreneurial organization clarify, simplify, and achieve its vision.
Look at your business in a whole new way – through the lens of the Six Key Components™.
The EOS Model® provides a visual illustration of the Six Key Components of any business in any industry that must be managed and strengthened to be a great business.
Want to learn more?
Implementing EOS is a journey to strengthen the Six Key Components of your business. The first step in that journey is to schedule a 90 Minute Meeting. To schedule that meeting click the button below.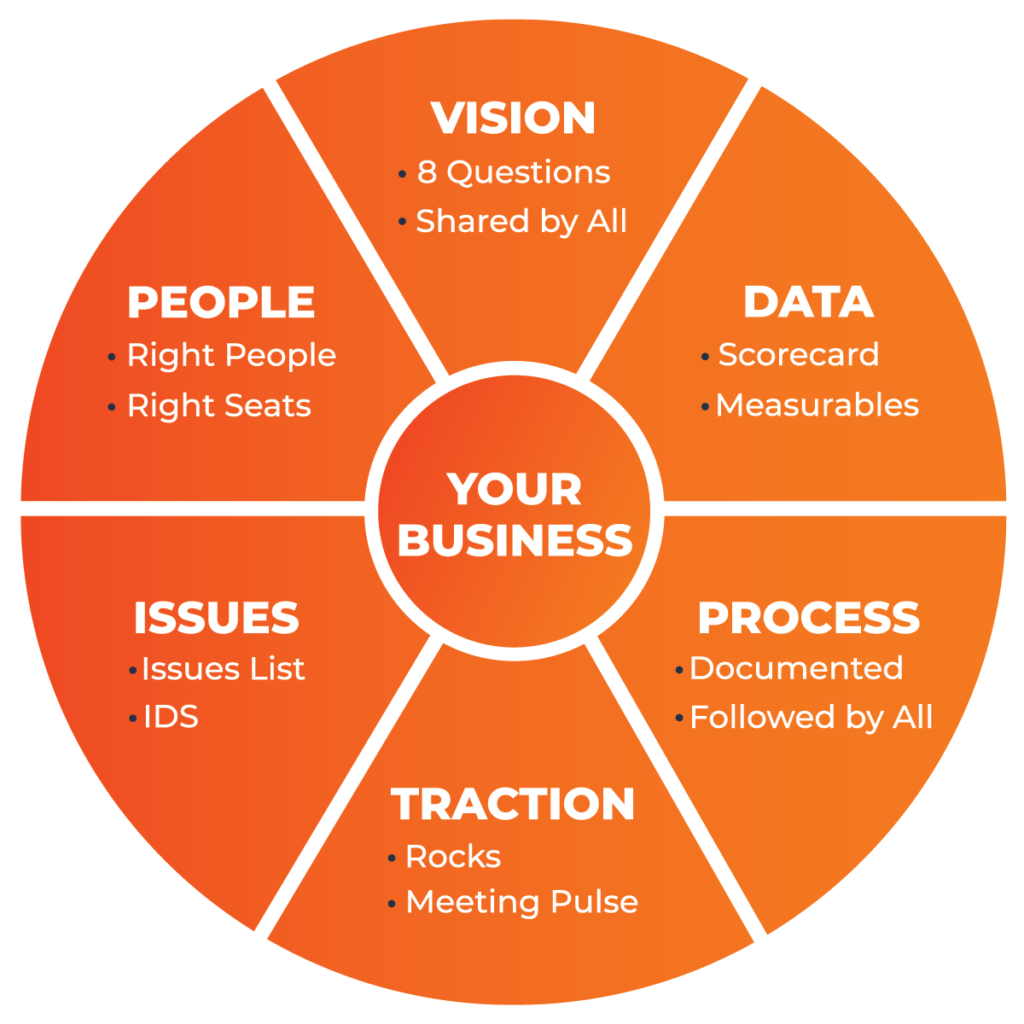 All EOS Implementers Share These Core Values:

Humbly Confident
Open, honest, real and well-practiced, ready to make a positive difference.
Grow or Die
Driven to maximize every situation and take ourselves and our clients to the next level.
Do what we say
Sometimes more, never less.

Do the right thing
Never betraying a trust and doing whatever it takes to resolve every issue so people can move forward.

Help First
Subordinating our personal interests to advance others, always giving value before expecting anything in return.
Companies using EOS Tools
Hear it directly from transformed businesses.
For me, EOS has been a life-changer. I've gone from one extreme of stress, to a quality of life where I don't feel like if I don't do something tomorrow, we're going to have bad things happen.
Adam Radulovic
President, XL.net
EOS really gave me confidence as a leader, knowing there's a proven process backing me up.
Nathan Stooke
CEO, Wisper Internet
I've seen a major change for the better in our company just from implementing Level 10 Meetings.
Michael Kennedy
CEO, KAI Design & Build
Open and Honest: Part 1 — Ask. Don't Tell.

on June 8, 2022

Professional EOS Implementers® have two expectations for the sessions that they facilitate with their clients: That everyone is both open and honest. What does "open" mean? I explain "open" to my clients as "be intentionally curious simply to understand the other person's view." Each […]

Traction Tip: Avoiding Potholes

on April 27, 2022

While I'm driving on the highway I have my eyes focused on the road up in front of me much more than behind me. Every once in a while I'll check the side-view or rearview mirrors to confirm what's going on around me. I'll also occasionally check my dashboard to verify what is happening […]

Traction Tip: LMA

on April 27, 2022

100% Right People in the Right Seats. You have to have both to achieve a great vision for your business. Now that you have them, you want to retain these great people and that takes great leadership and great management. Businesses running on EOS® use "LMATM" (Leadership + Management = […]
There are no current upcoming events. Please check back regularly and follow us on social for the latest news and events!
How Strong is Your Organization?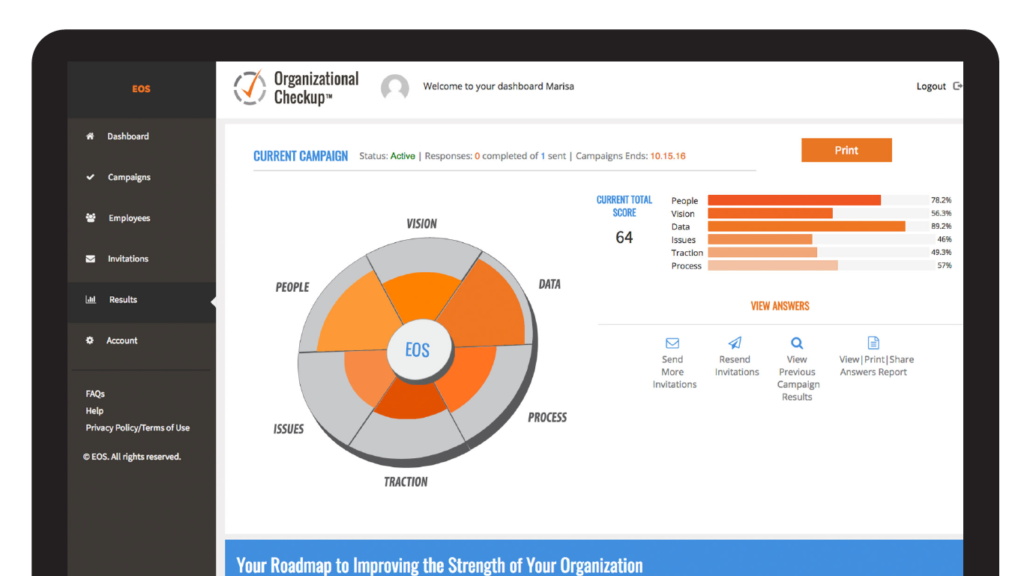 Measure the strength of your company with our Organizational Checkup®.
Strengthen the Six Key Components™ of your business.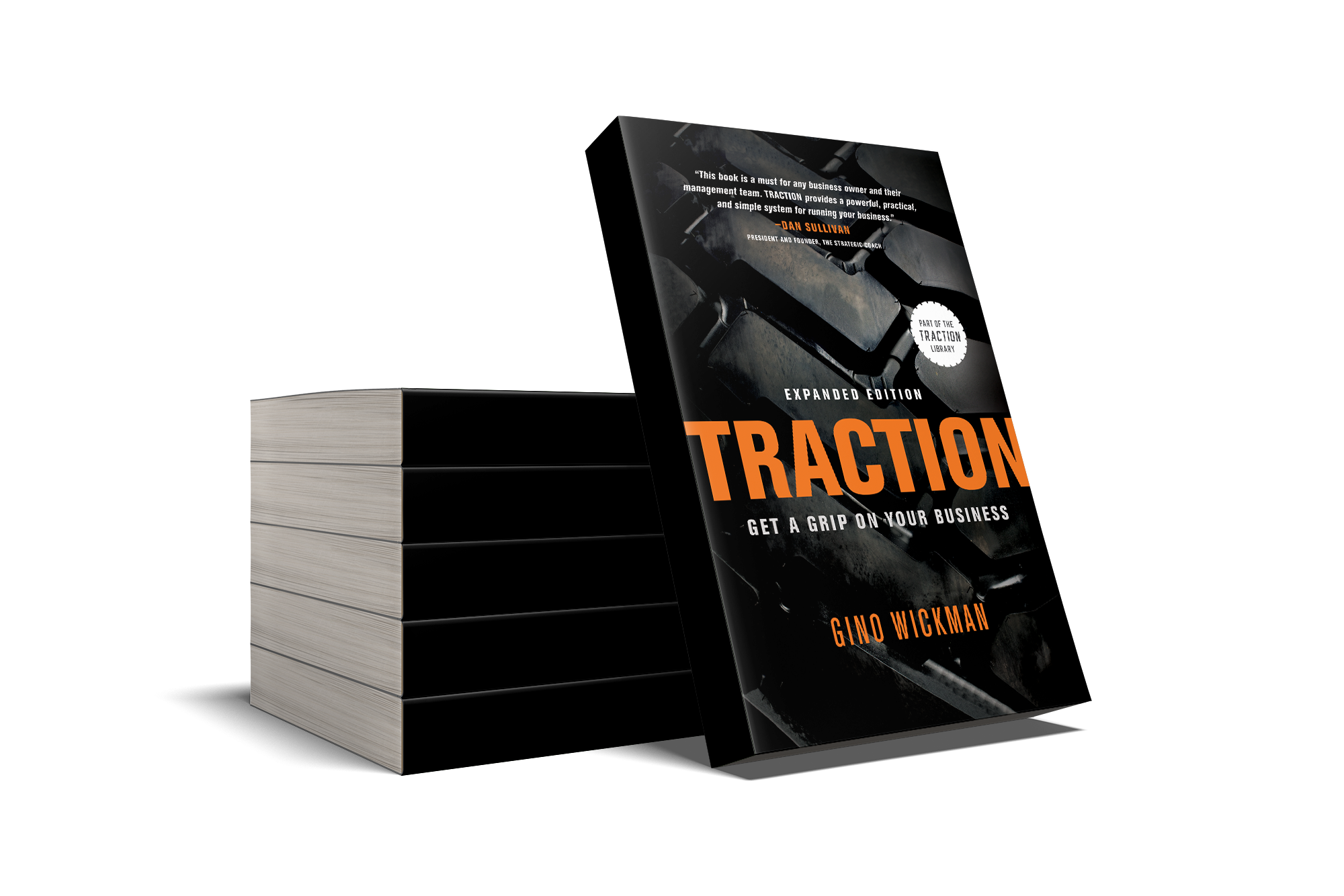 Inside Traction, you'll learn the secrets of strengthening the Six Key Components™ of your business.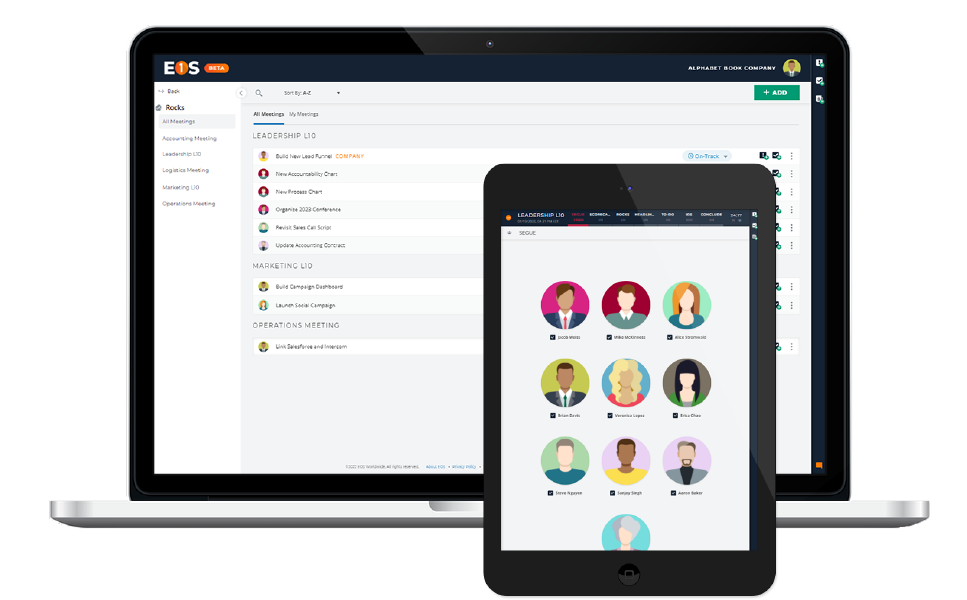 Introducing EOS ONE™ Software
The
#1 Tool

for EOS Execution
Test drive EOS One now during our free open beta period, and easily execute EOS Tools throughout your organization. 
Request a free 90 Minute Meeting with me to learn how your business can benefit from EOS.