I help entrepreneurs and their leadership teams bring clarity, discipline and accountability to the chaos of people, process and profit.
What Can EOS Do For Your Business?
Getting everyone in your organization 100% on the same page with where you're going and how you plan to get there.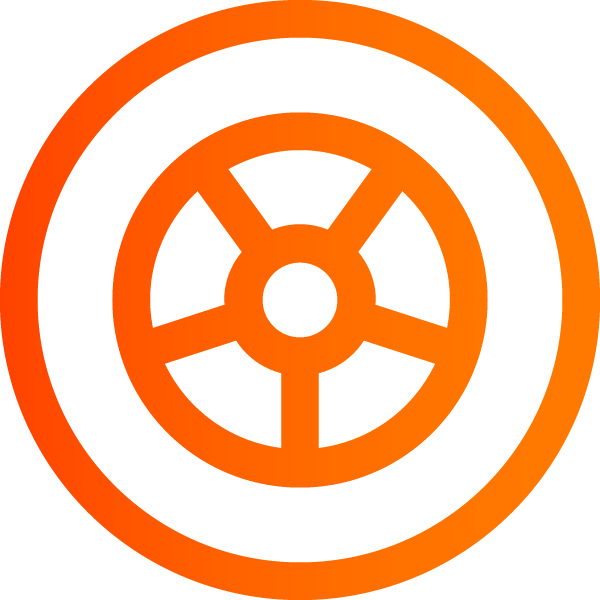 Instilling focus, discipline, and accountability throughout the company so that everyone executes on that vision—every day.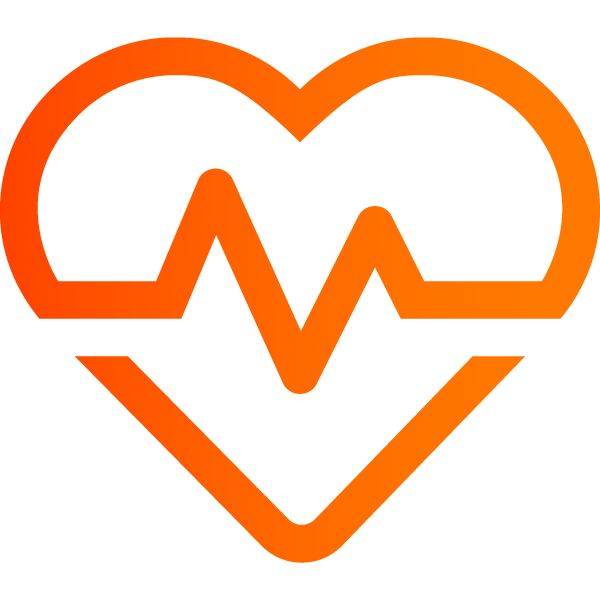 Helping your leaders become a more cohesive, functional, healthy leadership team.
EOS (The Entrepreneurial Operating System®)
Are you feeling stuck?  Has your business hit the ceiling? 
EOS is a simple, proven business operating system that can help your entrepreneurial organization clarify, simplify, and achieve its vision.
Look at your business in a whole new way – through the lens of the Six Key Components™.
The EOS Model® provides a visual illustration of the Six Key Components of any business in any industry that must be managed and strengthened to be a great business.
Want to learn more?
Implementing EOS is a journey to strengthen the Six Key Components of your business. The first step in that journey is to schedule a 90 Minute Meeting. To schedule that meeting click the button below.
All EOS Implementers Share These Core Values:

Humbly Confident
Open, honest, real and well-practiced, ready to make a positive difference.
Grow or Die
Driven to maximize every situation and take ourselves and our clients to the next level.
Do what we say
Sometimes more, never less.

Do the right thing
Never betraying a trust and doing whatever it takes to resolve every issue so people can move forward.

Help First
Subordinating our personal interests to advance others, always giving value before expecting anything in return.
Companies using EOS Tools
Hear it directly from transformed businesses.
Utilizing Traction and the EOS model has changed our trajectory, opportunity and vision as an organization. In just a few months since implementation we are already seeing increased investment, improved communication and better staff engagement. Barb did an extraordinary job of helping us connect the dots and find focus. A true game changer.
Kami Welch
President, Arvada Chamber of Commerce
Gale Media has nearly doubled in revenues over the past two years. As a small business, trying to manage that growth has been a challenge. Barb's help in implementing EOS® has been critical to build a future-focused organization. She has gone above and beyond to understand the underlying dynamics of our company and culture and tailored her coaching to help us.
Thomas P. Gale
President, Gale Media
EOS was our template to deploy our response to PPP. From SBA to Operations, EOS helped us be agile and responsive in a never-before-seen circumstance. We provided PPP loans for our clients faster and more efficiently than our competition. We pivoted and changed directions with little friction. Without the structure of EOS, we would not have been as successful during this challenging time.
Steve Shear
EVP Treasury, Central Bank & Trust
Let Your Right Hand Know What The Left Is Doing

on September 10, 2021

Experience the power of weekly meetings with your executive team to increase communication across all functions of the company.

You Really CAN Pivot Your Core Focus™

on September 3, 2021

If your company keeps losing money with the same business plan, what do you do? Established businesses with an identified Core Focus™ may have choice words for what I'm about to say: Yes, you really CAN pivot your Core Focus when you need to... regardless of how long you've had it.

There's Always Room For Improvement

on August 27, 2021

There's one thing we all have in common, especially in business: room for improvement. We can always do better. To gain Traction®, a team must always have an attitude of continuous improvement.
April 20, 2022 - April 22, 2022
- All Day
EOS's biggest yearly event, which offers unique opportunities for leadership teams and decision makers from small to medium-sized entrepreneurial EOS-run companies to further master EOS Tools and the EOS Process®.
Learn More >>
September 29, 2022 - September 30, 2022
- All Day
EOS's biggest yearly event is now in London for the first time!
Learn More >>
How Strong is Your Organization?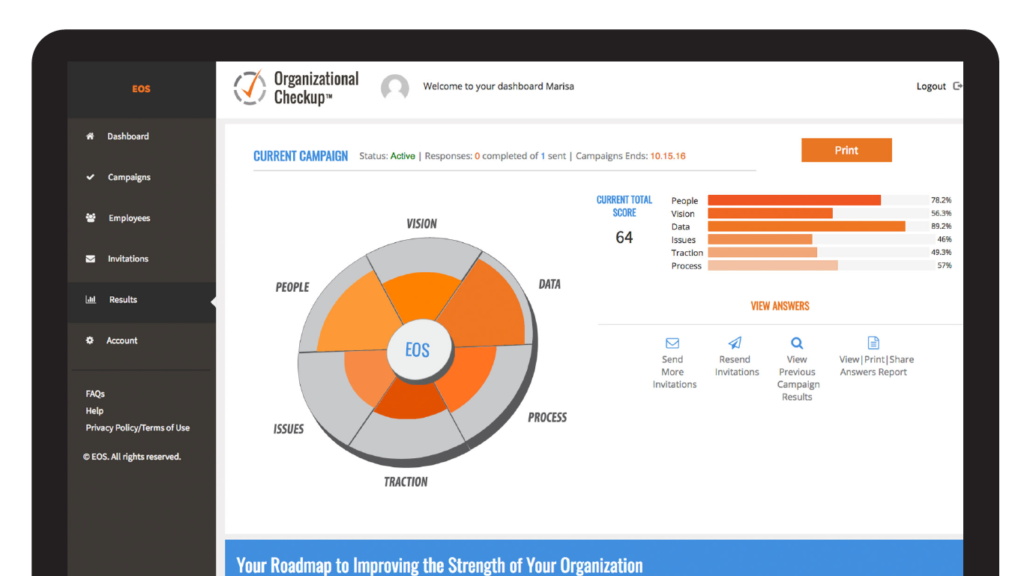 Measure the strength of your company with our Organizational Checkup®.
Strengthen the Six Key Components™ of your business.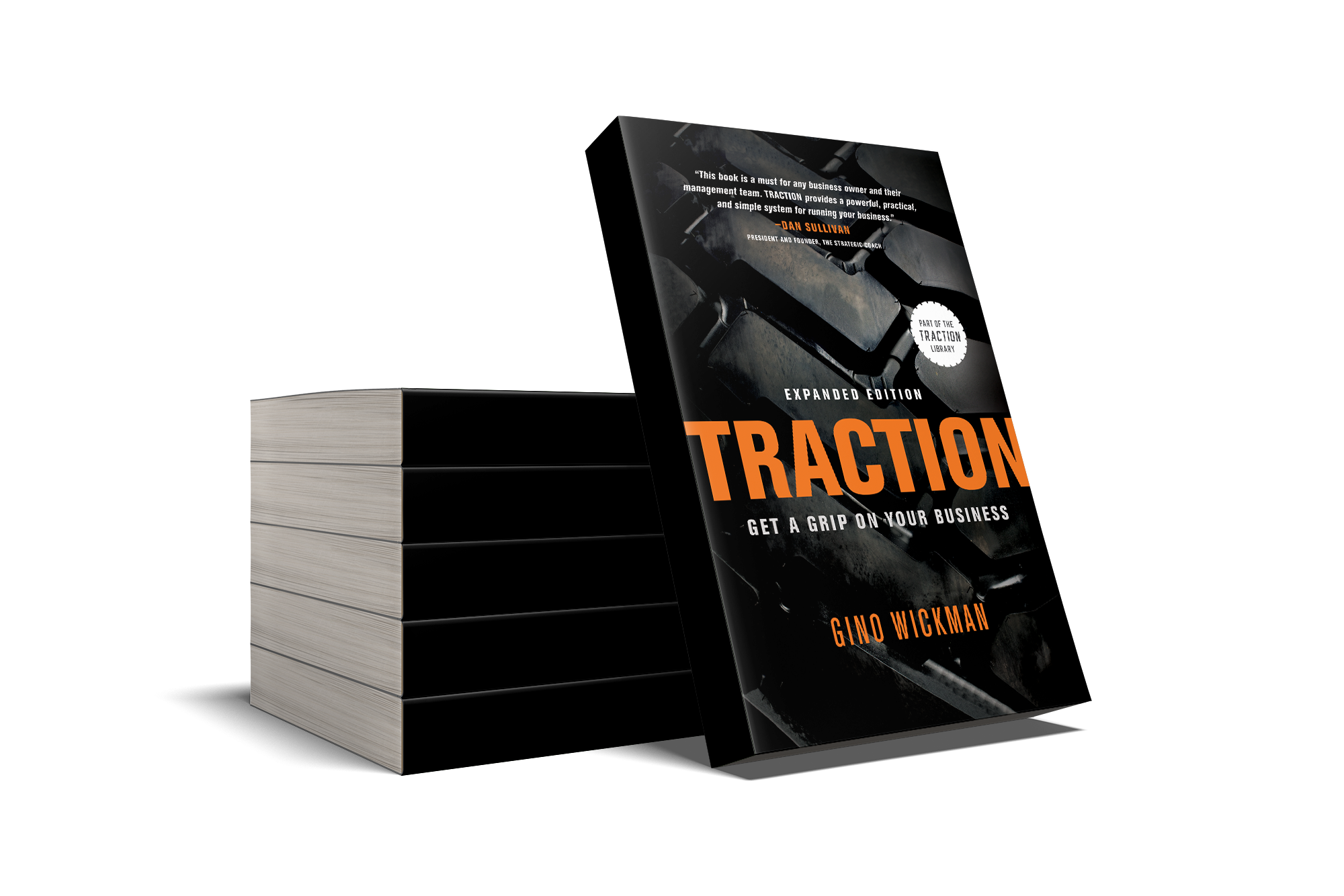 Inside Traction, you'll learn the secrets of strengthening the Six Key Components™ of your business.
Get Your Business Laser-Focused Today.
Request a free 90 Minute Meeting with me to learn how your business can benefit from EOS.