Discover more freedom, more profits, and less frustration with the Entrepreneurial Operating System®
What Can EOS Do For Your Business?
Getting everyone in your organization 100% on the same page with where you're going and how you plan to get there.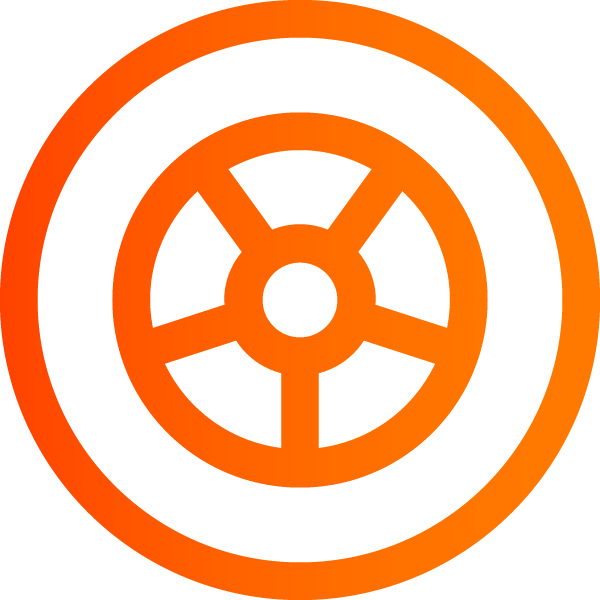 Instilling focus, discipline, and accountability throughout the company so that everyone executes on that vision—every day.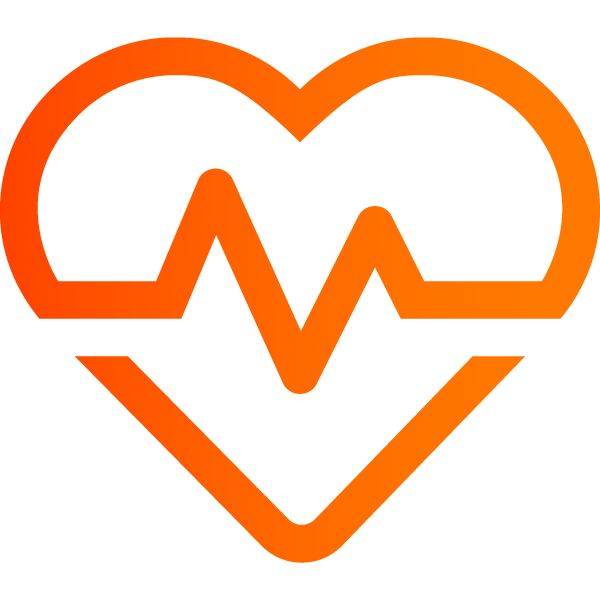 Helping your leaders become a more cohesive, functional, healthy leadership team.
EOS (The Entrepreneurial Operating System®)
Are you feeling stuck?  Has your business hit the ceiling? 
EOS is a simple, proven business operating system that can help your entrepreneurial organization clarify, simplify, and achieve its vision.
Look at your business in a whole new way – through the lens of the Six Key Components™.
The EOS Model® provides a visual illustration of the Six Key Components of any business in any industry that must be managed and strengthened to be a great business.
Want to learn more?
Implementing EOS is a journey to strengthen the Six Key Components of your business. The first step in that journey is to schedule a 90 Minute Meeting. To schedule that meeting click the button below.
All EOS Implementers Share These Core Values:

Humbly Confident
Open, honest, real and well-practiced, ready to make a positive difference.
Grow or Die
Driven to maximize every situation and take ourselves and our clients to the next level.
Do what we say
Sometimes more, never less.

Do the right thing
Never betraying a trust and doing whatever it takes to resolve every issue so people can move forward.

Help First
Subordinating our personal interests to advance others, always giving value before expecting anything in return.
Companies using EOS Tools
Hear it directly from transformed businesses.
It feels good to know that we have an implementer who we believe in and trust. Jonathan is masterfully helping us navigate our business in simplified ways we couldn't have done on our own. I believe our EOS journey is going to make growing fun for our team instead of a painful, grueling process. Reflecting on our VB1 session…in a nutshell, it was a defining moment for us. I can only imagine what's to come as a result of the seeds sown in that session.
Allen Greene II
Managing Director, Envision
EOS allows us to sleep better at night knowing that we have something in place that keeps everyone in the business, whether it's an individual contributor or an owner or an executive at the table, all on the same page and in-sync.
Andra Hedden
Owner, Marketopia
The process in and of itself is amazing and it's just so great to be off-site with your leadership team and really dig into the business. That's something we had never really done before, and it has been really, really impactful. It's amazing, looking back, at how far we've come because of EOS.
Joy Melton
CGO, Northwestern Mutual of Greater Tampa Bay
Delegate And Elevate™ To Drop Shoulders

on November 29, 2021

By delegating to perfectly capable leaders and elevating new talent, owners begin to see changes. The intensity lessens a bit and maybe their shoulders drop some. Pretty soon, they feel much more relaxed and freed up to look around for new business opportunities.

Use Your Marketing Strategy as a Recruiting Tool

on November 24, 2021

In today's unprecedented battle to attract and retain top talent, companies that don't build a recruiting EOS marketing strategy could miss out.

The Accountability Chart™ and Succession in Family Businesses

on November 22, 2021

Imagine this ... You're a second-generation owner of a family business. When your first son is born, everyone celebrates the next-generation leader's arrival. For your son's entire childhood, people keep talking about how someday he will run the business, just like you and your father before […]
April 20, 2022 - April 22, 2022
- All Day
EOS's biggest yearly event, which offers unique opportunities for leadership teams and decision makers from small to medium-sized entrepreneurial EOS-run companies to further master EOS Tools and the EOS Process®.
Learn More >>
September 29, 2022 - September 30, 2022
- All Day
EOS's biggest yearly event is now in London for the first time!
Learn More >>
How Strong is Your Organization?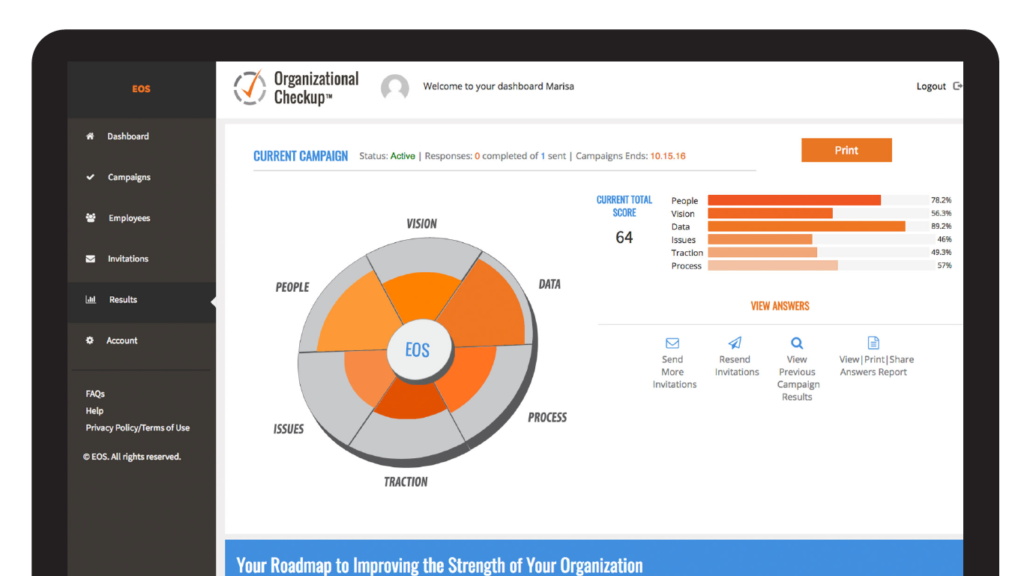 Measure the progress of your company with our Organizational Checkup®.
Strengthen the Six Key Components™ of your business.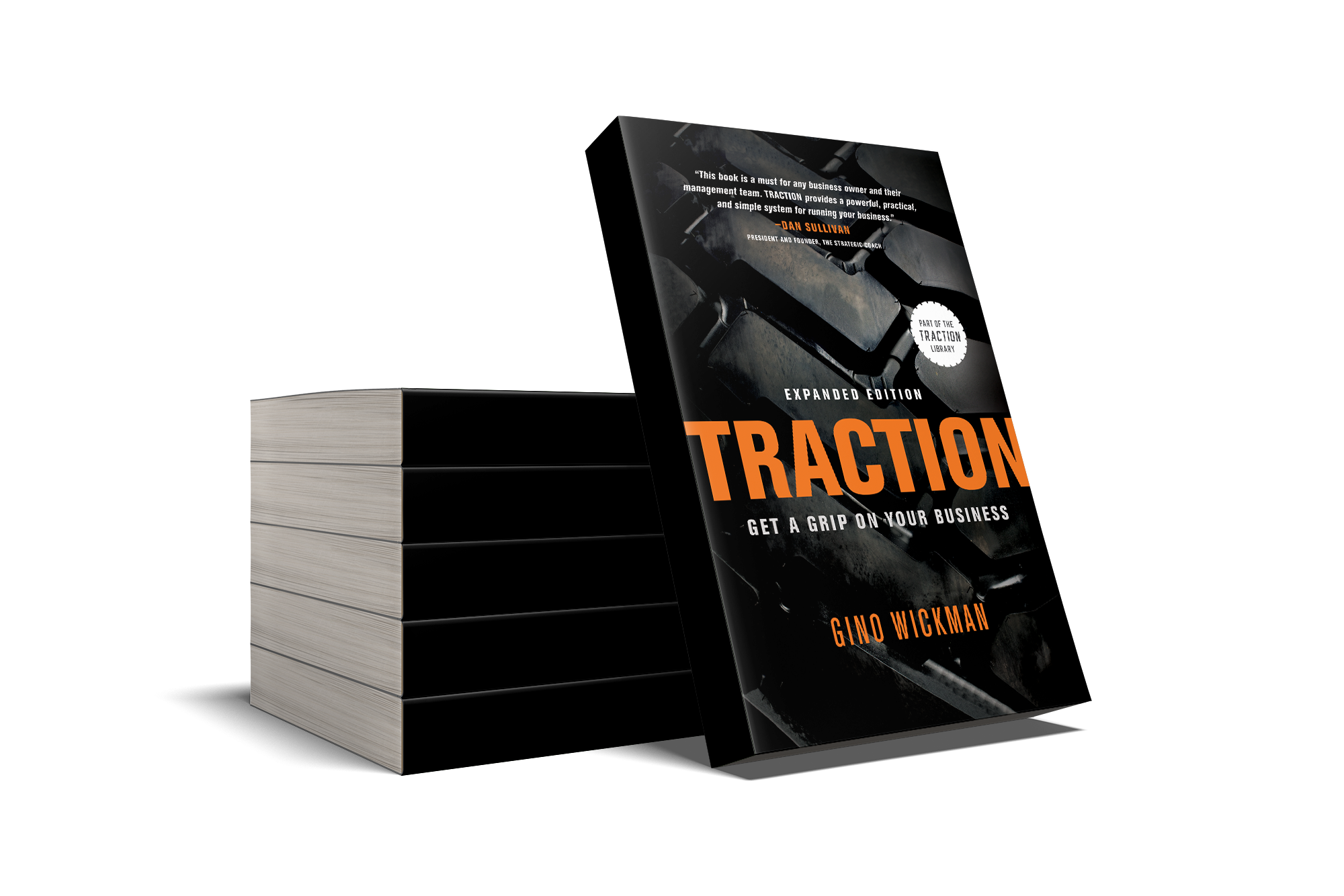 Inside Traction, you'll learn the secrets of strengthening the Six Key Components™ of your business.
Are you ready to take your business to the next level?
I help good businesses break through the ceiling and become great. Work with a Tampa Bay based Implementer and schedule a call to see how I can help.