I help entrepreneurial leadership teams clarify their vision, drive healthy growth, and live more balanced lives. Your business is your dream – make it run like one with EOS®!
What Can EOS Do For Your Business?
Getting everyone in your organization 100% on the same page with where you're going and how you plan to get there.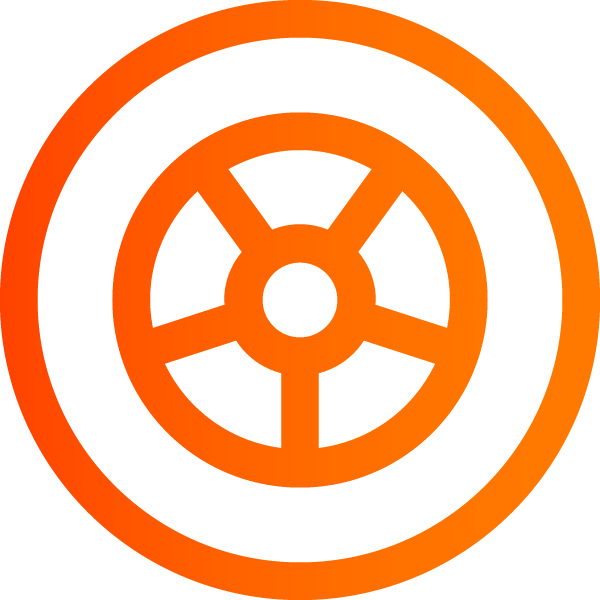 Instilling focus, discipline, and accountability throughout the company so that everyone executes on that vision—every day.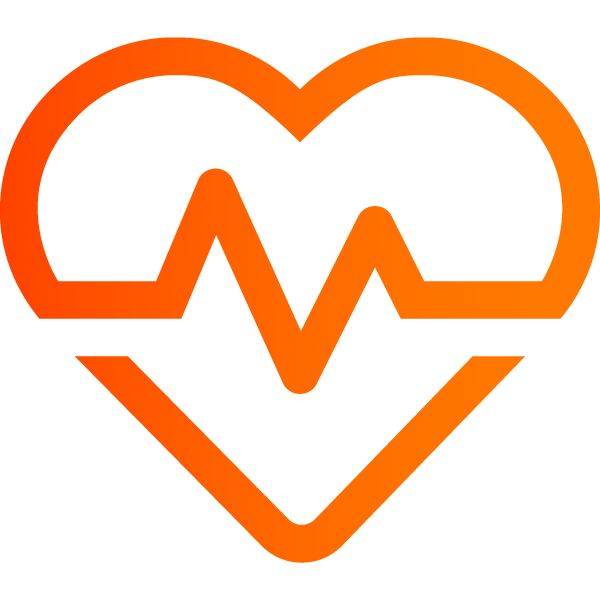 Helping your leaders become a more cohesive, functional, healthy leadership team.
EOS (The Entrepreneurial Operating System®)
Are you feeling stuck?  Has your business hit the ceiling? 
EOS is a simple, proven business operating system that can help your entrepreneurial organization clarify, simplify, and achieve its vision.
Look at your business in a whole new way – through the lens of the Six Key Components™.
The EOS Model® provides a visual illustration of the Six Key Components of any business in any industry that must be managed and strengthened to be a great business.
Want to learn more?
Implementing EOS is a journey to strengthen the Six Key Components of your business. The first step in that journey is to schedule a 90 Minute Meeting. To schedule that meeting click the button below.
All EOS Implementers Share These Core Values:

Humbly Confident
Open, honest, real and well-practiced, ready to make a positive difference.
Grow or Die
Driven to maximize every situation and take ourselves and our clients to the next level.
Do what we say
Sometimes more, never less.

Do the right thing
Never betraying a trust and doing whatever it takes to resolve every issue so people can move forward.

Help First
Subordinating our personal interests to advance others, always giving value before expecting anything in return.
Companies using EOS Tools
What Marisa's Clients Are Saying
Hear it directly from transformed businesses.
Working with Marisa has become a necessity. The way she is able to extract the real issues is worth every penny and hour spent! We leave each session with not only a plan but a set of tools to execute the plan. Frankly, I don't know how anyone operates a business without EOS and a Professional Implementer. I think we struck EOS gold with Marisa as our Implementer!
Scott Aubuchon
Integrator at Rejuv Ave.
While the EOS system brilliantly connects all the pieces of the business puzzle, we would not be as far along as we are without Marisa's direction and guidance. She facilitates difficult conversations and has the experience to offer a healthy perspective. This process has been revitalizing for our company, and our culture and lifestyles are changing in ways that felt impossible just one year ago!
Melissa Kennedy, Integrator
Meadowlark Builders
Marisa's guidance has been instrumental in our success with implementing EOS®. Before we got started, the company was doing well, but I was becoming a bottleneck to our growth because I couldn't add any more hours to the day. Now, I have a strong leadership team aligned to our vision with clear accountability, our culture is stronger than ever, and I've gotten my life back!
Jim Richards
CEO, Total Security Solutions
Client Companies Running on EOS
4 Marketing Basics To Move Your Company Forward

on October 15, 2020

The global crisis has caused many small businesses to adjust their strategies - check out these marketing basics for progressing forward.

Get Back In The Driver's Seat

on June 11, 2020

I recently shared a 90-Minute overview of the Entrepreneurial Operating System® (EOS®) with a leadership team that was deciding whether to work with me to implement EOS in their company. The team shared that they were frustrated with their current situation. Despite growing consistently for the […]

Staying Focused Checklist

on April 27, 2020

This is an overwhelming time for all people, but especially for leaders of small businesses. You feel a sense of responsibility for the health, safety, and security of your employees. If you're in an "essential business", customers are counting on you to continue delivering your products and […]
April 20, 2022 - April 22, 2022
- All Day
EOS's biggest yearly event, which offers unique opportunities for leadership teams and decision makers from small to medium-sized entrepreneurial EOS-run companies to further master EOS Tools and the EOS Process®.
Learn More >>
September 29, 2022 - September 30, 2022
- All Day
EOS's biggest yearly event is now in London for the first time!
Learn More >>
How Strong is Your Organization?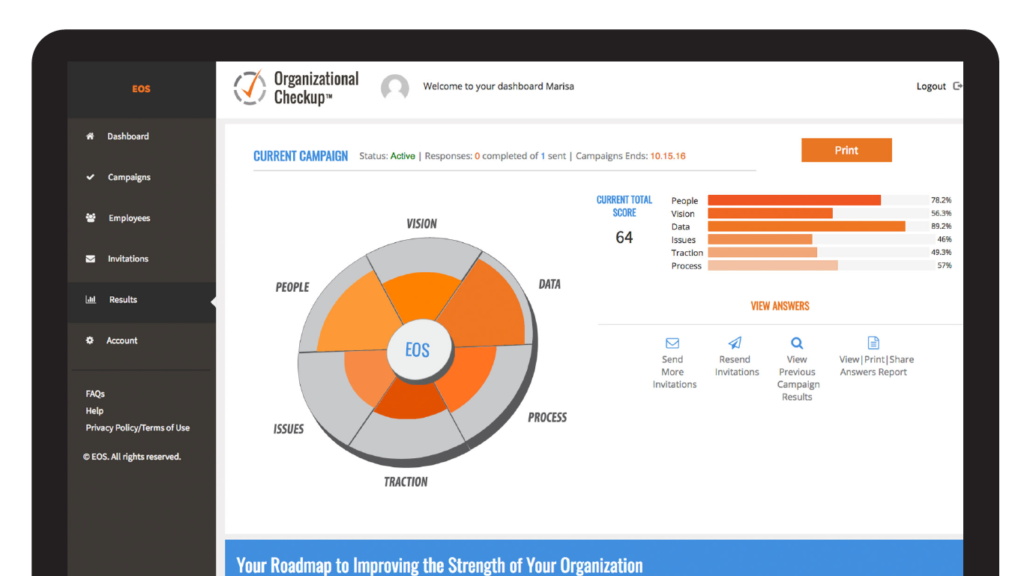 Measure the strength of your company with the EOS Organizational Checkup®.
Download simple, practical tools to help you get a grip on your business.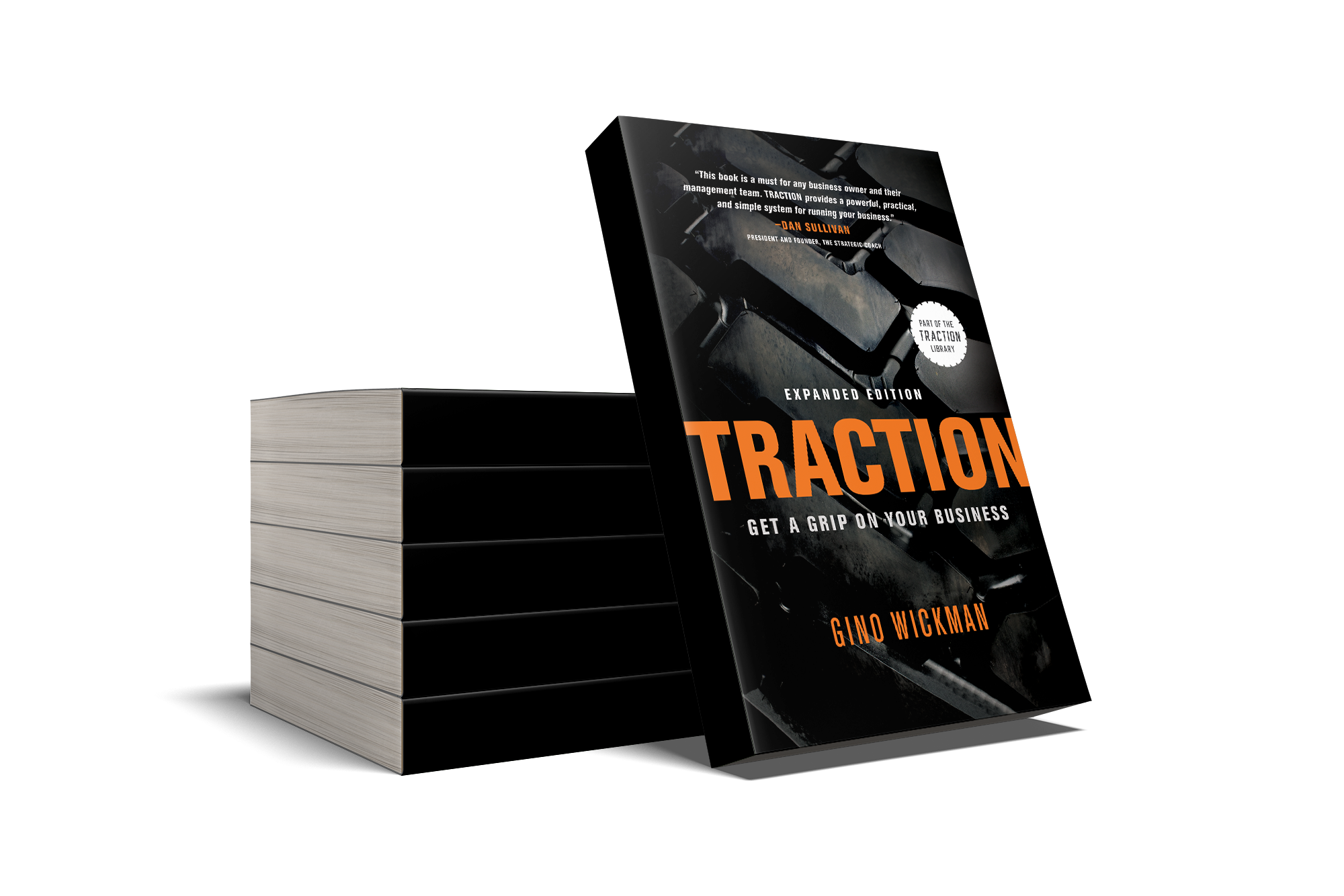 Inside Traction, you'll learn the secrets of strengthening the Six Key Components™ of your business.
Get Your Business Laser-Focused Today.
Request a free 90 Minute Meeting with Marisa to learn how your business can benefit from EOS.